We've all woken up to a huge pimple and prayed it would go away. But there is one type of painful pimple that could last for weeks: cystic acne. While pimples come in many shapes, sizes, and forms, cystic acne is considered the most severe type of acne. It is characterized by the development of sensitive and inflammatory nodules underneath the skin.
But the question is, how can we get rid of cystic acne? Do not worry, there are plenty of ways to clear up those angry bumps. We spoke with the dermatologist and cosmetologist Dr. Shaimaa Abd Al Mujeed to get the best advice on how to treat cystic acne. Keep reading to find out what is cystic acne, how it is different from regular pimples, what causes it, and most importantly, what are the treatments available.
What is cystic acne?
Aside from being the most severe type of acne, cystic acne also tends to be the largest in size. Some of the identifying characteristics include:
large pus-filled cyst

large white bump

red and painful to the touch
According to Dr. Shaimaa Abd Al Mujeed, cystic acne develops mostly in the teens or in the early 20s, especially if there is a positive family history of cystic acne in one of the parents. Acne cysts are perhaps most visible on a person's face. But they are also common on the chest, neck, back, and arms. Cystic acne can even develop on the shoulders and behind the ears.
While all forms of acne can affect self-esteem and mood, the risk of psychological distress is higher for cystic acne because it generally has a greater impact on facial appearance and affects young adults who may be more socially sensitive. 
What causes cystic acne on the face?
To handle inflamed acne effectively, you must first know the causes behind it. 
Four main factors can cause cystic acne on the face:
1- Clogged hair follicles. Dr. Shaimaa Abd Al Mujeed indicates that cystic acne occurs in people with oily skin when the pores become clogged by excessive sebum and dead skin cells.
2- Hormonal changes. Especially during adolescence, this factor increases the production of sebum, the substance responsible for oily skin, which in turn can lead to inflammation and swelling of the sebaceous glands and their rupture, resulting in the formation of cystic acne.
3- An unhealthy diet. Dr. Shaimaa Abd Al Mujeed states that the link between acne and food is controversial, however recent research shows that diet can play a significant role in acne development, especially foods rich in refined carbohydrates such as white bread, rice, soda, fast food, Omega 6 fats, and chocolate.
4- Fatigue, stress, and tension. They increase androgen production, which stimulates the appearance of pimples and blackheads.

What is the best cystic acne treatment?
This particular type of acne can cause significant scarring and must therefore be treated properly! 
Simple Steps

 
Those stubborn, frustrating pimples won't go away that easily unless you follow specific steps. Find below the best treatments for cystic acne and advice on how to get rid of those cysts below the surface as soon as possible. 
1- Start with a cleanser and follow up with a topical acne treatment. Cleansing is a step you are probably already practicing, but we should always hammer on it again and again. Gently cleanse the skin once or twice a day to remove any makeup, oil, or bacteria that may be contributing to breakouts. In addition to cleansing, applying your topical acne treatment is another key way to protect and smooth your skin, and heal acne marks.
Keracnyl Foaming Gel from Ducray, one of the most pioneering brands in the skin care field, is a soap-free cleanser that purifies the skin deeply by removing excess sebum, dirt, and impurities. It also helps reduce lesions, so make this cleanser part of your daily routine and enjoy the results!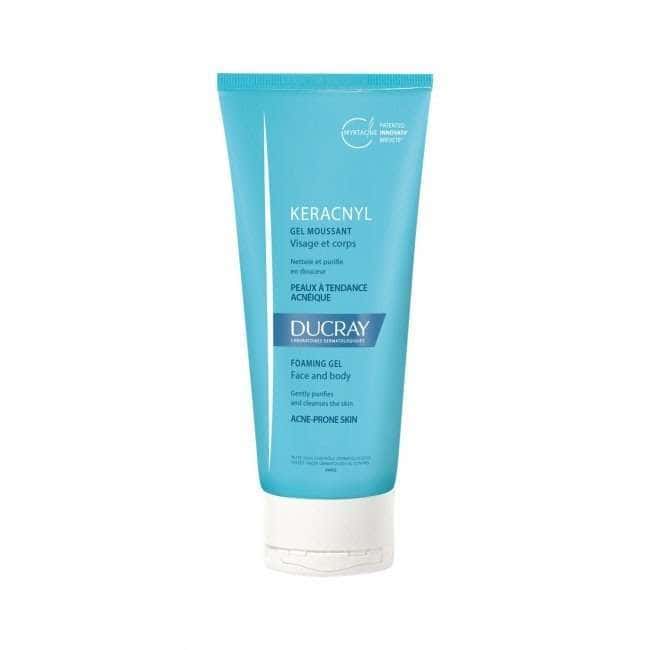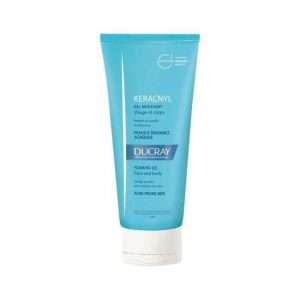 Use this cleanser twice a day in tandem with Ducray Keracnyl PP Anti-blemish Soothing Cream, a product that minimizes blemishes and keeps the skin well hydrated. Apply morning and evening to the entire face.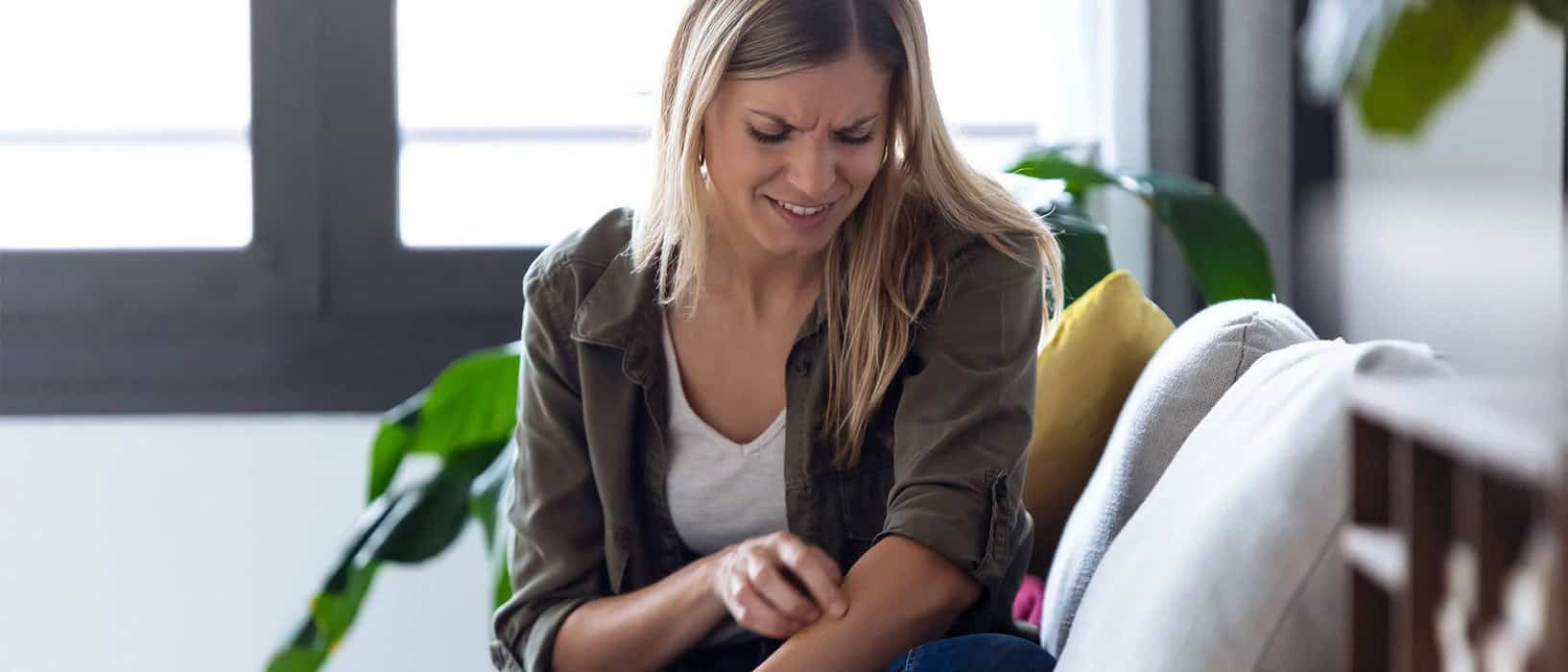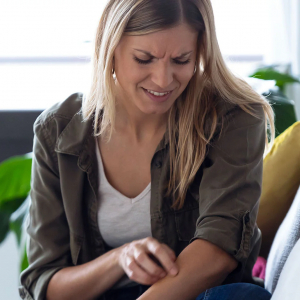 For those with sensitive skin, Cleanance Cleansing Gel from Eau Thermale Avène, a brand that offers a range of products specially designed for this type of skin, is a must-have! Thanks to its powerful combination of ingredients, this soap-free cleansing gel gently eliminates dirt, oil, and other impurities without stripping the skin.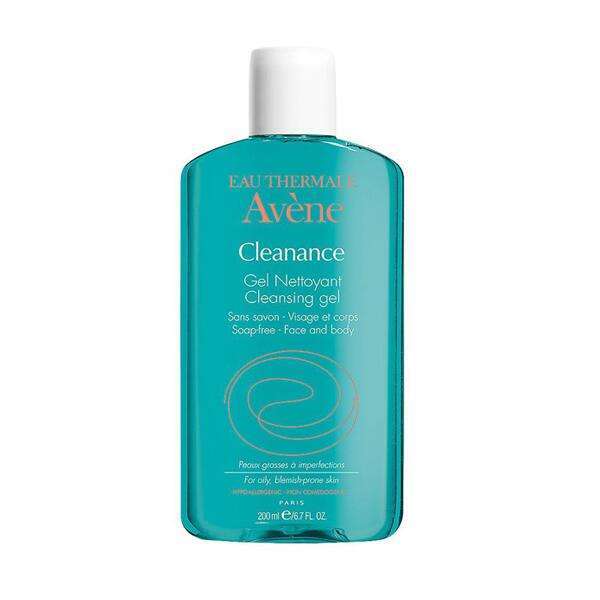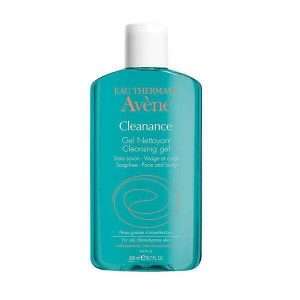 For an extra boost in the fight against imperfections, Eau Thermale Avène's new ground-breaking acne treatment Cleanance Comedomed is one of the best products for cystic acne. It hydrates, mattifies, and limits the appearance of blemishes. The gentle formula is based on two main ingredients:  
Comedoclastin™ which is a unique active ingredient that reduces existing blemishes and blackheads and limits the appearance of new imperfections thanks to its comedo-reverse and sebum-regulating effect. 

Avène Thermal Spring Water which soothes, softens, and reduces skin reactivity.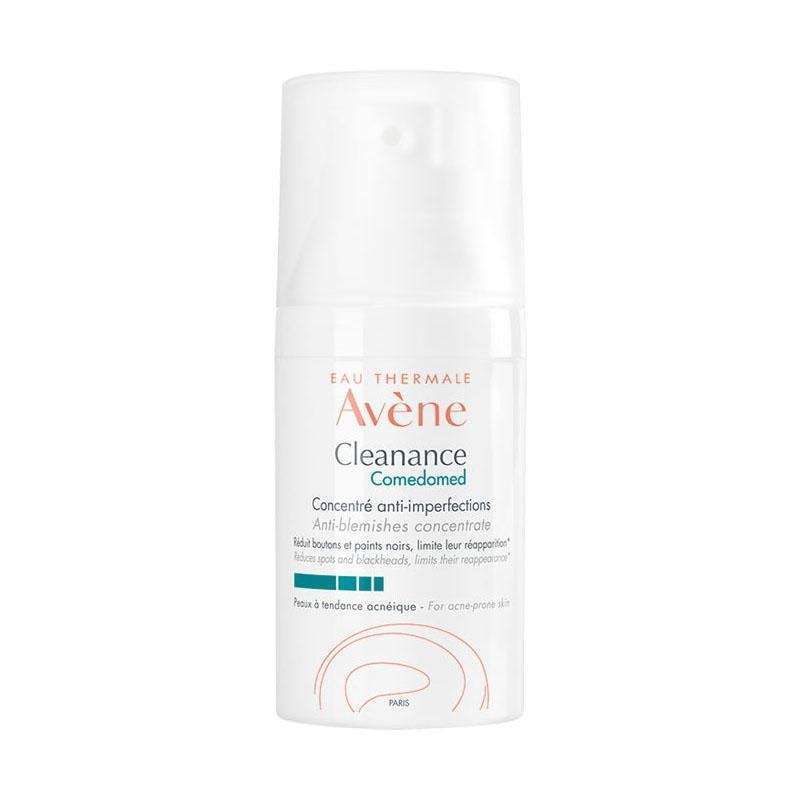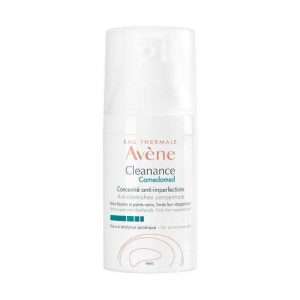 For natural skin care products, A-Derma is a brand based on Rhealba® dermatological oat, which protects the skin to provide daily comfort. Phys-AC Foaming Gel from A-Derma gently cleanses and purifies acne-prone skin without drying it out, thanks to compensating hydrating agents. As a result, the skin is clear, refreshed, mattified and delicately fragranced.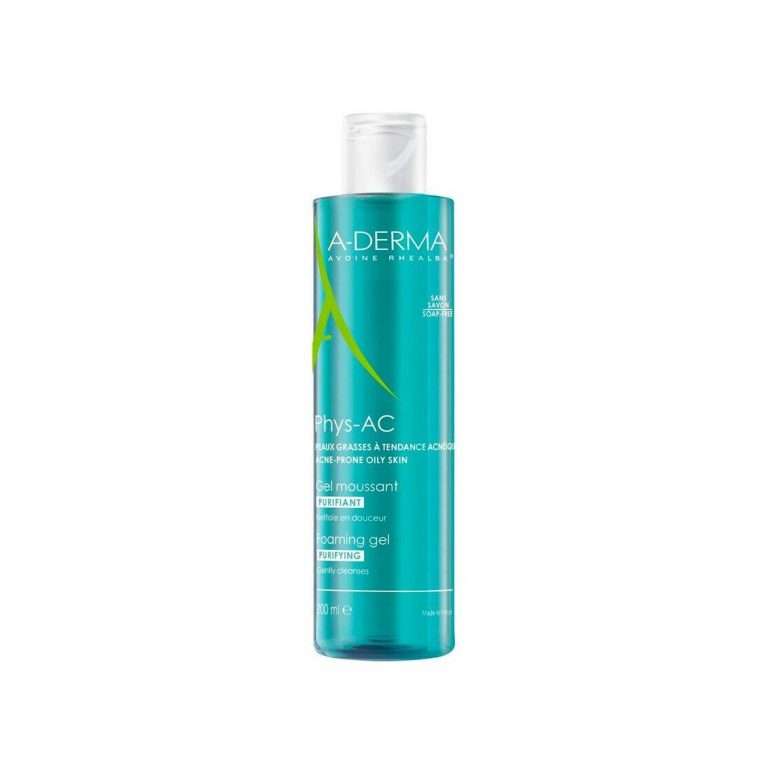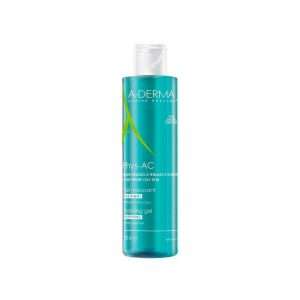 Used in conjunction with this cleanser, A-Derma Phys-AC Global is an anti-imperfections day cream specially designed for acne-prone skin. It reduces sebum, limits the adhesion of bacteria and soothes the skin. As a result, the complexion is more luminous, matte, and imperfections are reduced.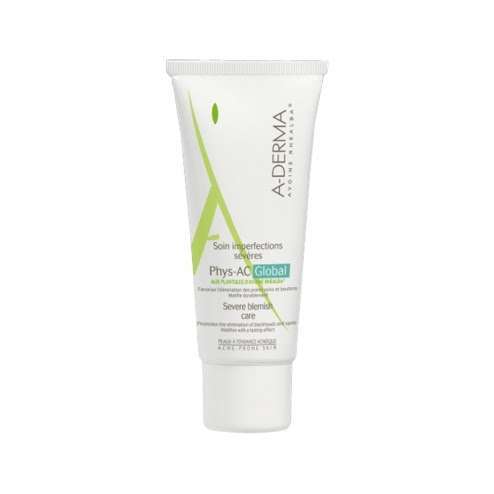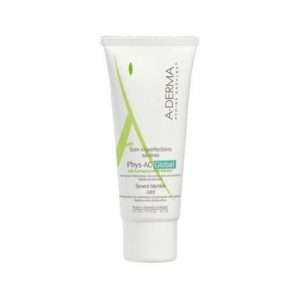 2- Finish with sunscreen. It is important to wear sunscreen if you have cystic acne to prevent it from getting worse. So, always make sure to apply a sunscreen suitable for acne-prone skin before going out.
We recommend you try the Very High Protection Fluid SPF 50+ from Eau Thermale Avene which will protect your skin from the harmful UV rays. Bonus: It has a nude skin sensation as it doesn't leave any oily effect on the skin.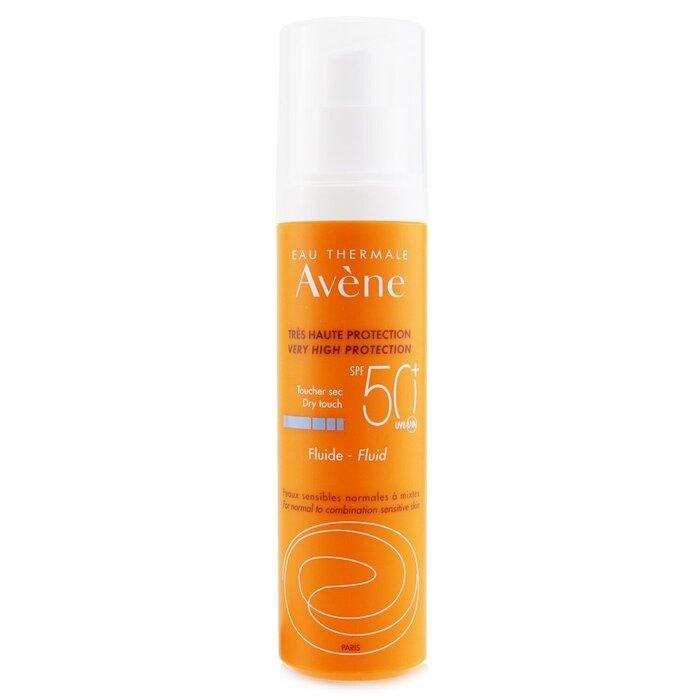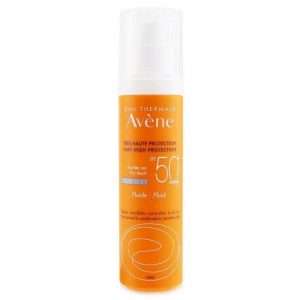 3- Balance your diet. As mentioned earlier, it is best if you avoid carbohydrate-rich foods as much as possible as they can trigger higher sebum production.
4- Resist popping cystic acne. When you try to squeeze a cystic pimple, it results in trauma and increased inflammation, leading to scarring and skin discoloration.
5- When you feel it coming on, ice it down like a sprained ankle. According to Dr. Shaimaa Abd Al Mujeed, ice can reduce swelling and inflammation in cystic acne.
Medical Treatment 
You can always complement your routine with medical treatment, especially if acne is causing you pain.
According to Dr. Shaimaa Abd Al Mujeed, isotretinoin may be the most powerful prescription product in the treatment of cystic acne. However, this medication has many side effects that you should be aware of. You should therefore consult a dermatologist who can discuss this option with you.