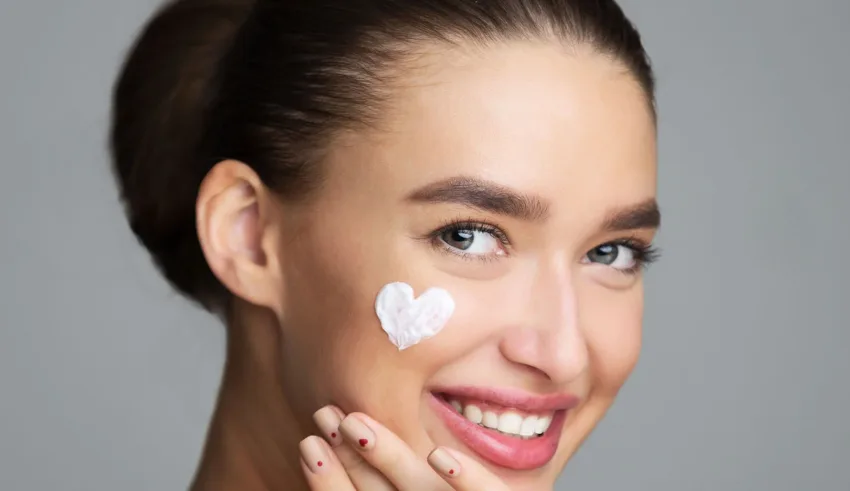 Your eyes are sensitive, and since they age quickly, the best eye wrinkle cream for sensitive skin can help you fight the fine lines and wrinkles around them. If you have a reactive complexion, it's understandable that you might be a little reluctant to introduce a new formula. That's why we reached out to the dermatologist Dr. Shaimaa Ibrahim to get some insight on the importance of using an eye cream and how to choose the right one for your sensitive skin.
What are the benefits of an eye cream?
There are many reasons why you may want to consider adding a moisturizing eye cream to your skin care regimen. Here are some of the benefits.
Reduce the appearance of dark circles and puffiness.
If puffy, tired eyes and dark circles are your main concern, adding an eye cream to your routine can help.
Moisturize the eye area all day.
Research shows that fragile skin around the eyes is more prone to dryness. So, it's important to moisturize this area with a lightweight yet ultra-moisturizing cream that hydrates all day.
Reduce the appearance of fine lines and wrinkles.
Eye creams improve the smoothness and appearance of large wrinkles around the eyes. The right eye cream offers moisturizing benefits that can help skin retain moisture and look plumper, with fewer visible lines and wrinkles.
Safe to use around the eyes.
Some moisturizers may contain ingredients that are too high in concentration to be used around the eyes. Eye creams are specifically formulated with the delicate nature of the eye area. For example, eye creams are usually slightly thicker in texture than face creams, for even deeper hydration.
Suitable for sensitive skin.
As with any skin care product, it's important to know your specific skin type, whether it's sensitive, oily, combination, normal, or dry, so you can choose the formula that best suits your needs.
What ingredients should you look for in an eye cream?
Well, not all eye creams are created equally; you really need to look at the ingredient list and choose wisely. Below, we've listed the best eye cream ingredients that address your main concerns.
1- Antioxidants
Antioxidants protect against cell damage and keep your eyes bright. Look for ingredients such as vitamin C, vitamin E, and ferulic acid to help prevent environmental damage. Antioxidants can help reduce puffiness and bags. Vitamin C has also gained popularity as a skin brightener.
2- Retinol
Retinol stimulates collagen to reduce and prevent fine lines and wrinkles. It is the go-to ingredient in anti-aging eye creams.
3- Peptides
For saggy, wrinkled skin around your eyes, turn to peptides, which increase collagen and elastin to tighten sagging skin.
4- Hyaluronic acid and ceramides
The skin around your eyes is the thinnest in your body, which means it gets dry and irritated easily. Soothe thirsty skin with moisturizing ingredients like hyaluronic acid and ceramides. Bonus: hydrated skin is plumper, so wrinkles are less visible.
5- Niacinamide and kojic acid
If your eye discoloration persists even when you're rested, though, genetics could be to blame. Try niacinamide and kojic acid as they lighten the skin by reducing the activity of pigment-producing cells.
6- Sunscreen
Whether you're young or old, worried about wrinkles, or calm and carefree, sunscreen is a must. You can use the same SPF you put on the rest of your face or choose a product designed for the eye area. But to protect yourself from skin cancer and sun damage, don't skip this step.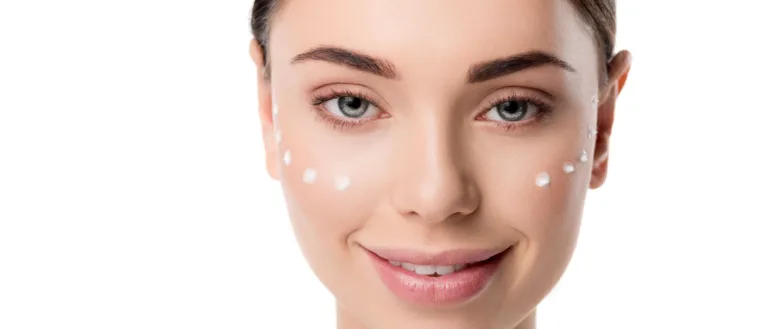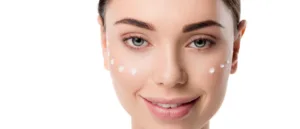 What is the best eye wrinkle cream for sensitive skin?
Dr. Shaimaa Ibrahim stresses the importance of using an eye cream because it reduces the signs of aging such as fine lines, wrinkles, and crow's feet. It also counteracts the appearance of dryness, puffiness, and dark circles.
When it comes to sensitive skin, Avène knows what it's all about. The brand offers a wide range of effective yet non-irritating products, and the Eau Thermale Avène Soothing Eye Contour Cream is no exception. It contains hyaluronic acid and vitamin E to moisturize stressed and tired eye areas.
Hyaluronic acid plumps the skin and retains moisture, leaving the skin soft and supple.

Antioxidants in this cream fight free radicals that damage the skin. They also repair and rejuvenate the skin.
The real secret of the sauce, however, is Avene's mineral-rich thermal spring water, which minimizes inflammation, balances the skin barrier, and calms irritation. With daily use, you can expect reduced puffiness, a plumper under-eye area, and healthy-looking skin.
Eau Thermale Avène Soothing Eye Contour Cream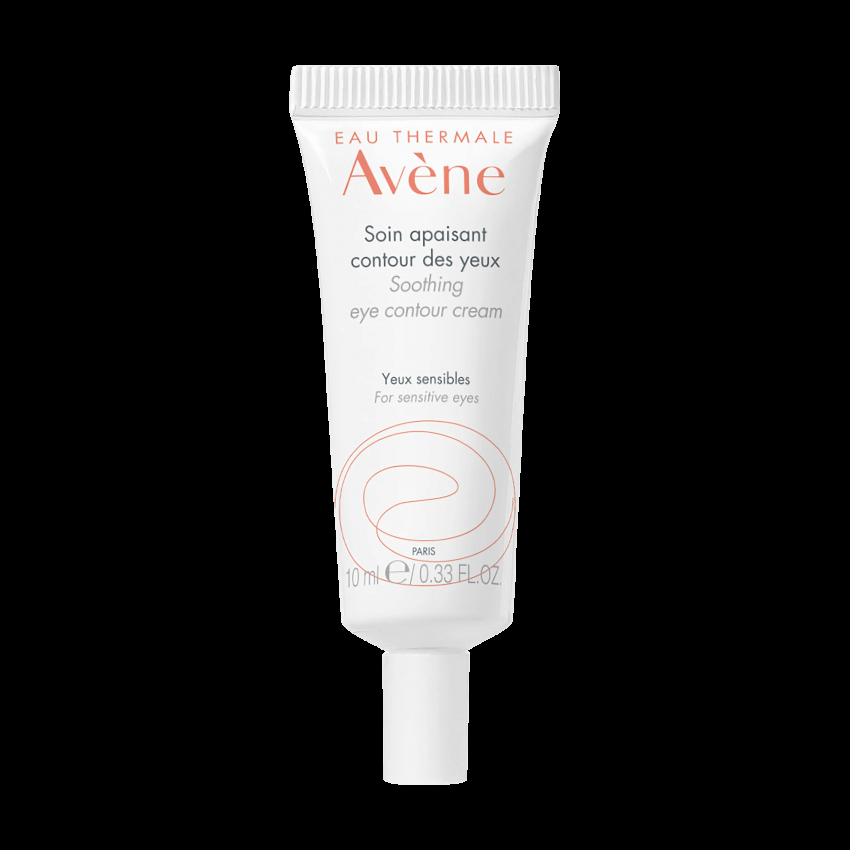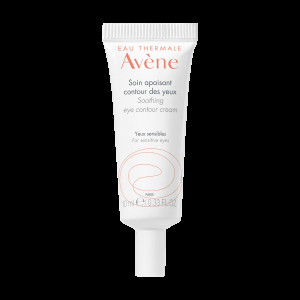 Pros:
Relieves under eye bags

Moisturizes the eye area

Non-comedogenic

Fragrance-free

Soap-free

Paraben-free
We also love the following eye cream from this special brand, rooted in dermatology and popular for its sensitive skin care products. It contains a renewing complex of retinaldehyde and provitamin E that work together to fight environmental aggressors and uneven skin tone.
Eau Thermale Avène A-OXitive Eyes Smoothing Eye Contour Cream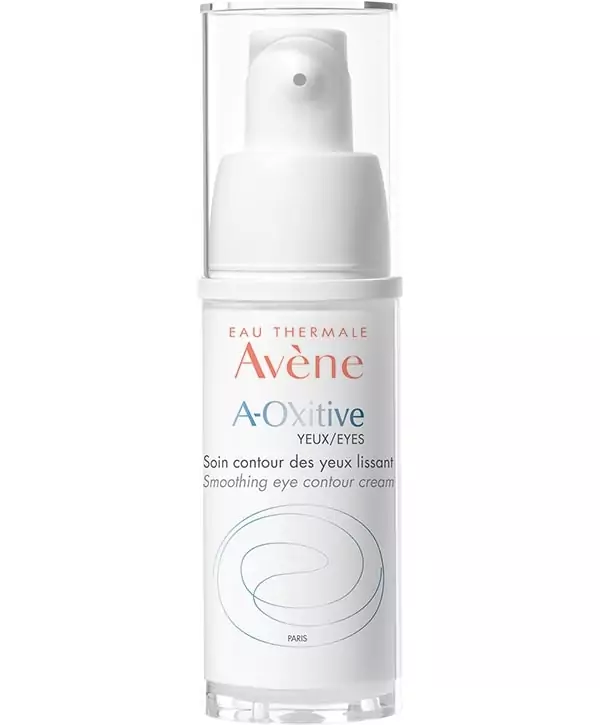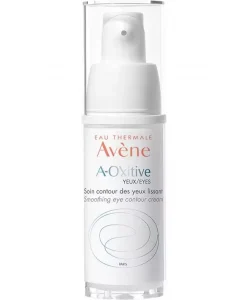 Pros:
Detoxifies the skin from environmental stressors.

Smoothes wrinkles and fine lines.

Gives radiance and freshness to the eyes.

Fragrance-free
FAQs about the anti-wrinkle eye cream
Can I use my facial moisturizer as an eye cream?
When it comes to moisturizers, it's important to remember that these products are not single-use. While they may seem interchangeable at first glance, eye creams and facial moisturizers can be formulated very differently, including ingredients, textures, and concentrations. As a result, your face lotion, cream, or ointment may not be suitable for the eye area.
Do eye creams work?
The short answer is yes: everyone can benefit from incorporating a moisturizing eye cream into their daily skin care regimen. However, the effectiveness of an eye cream depends on choosing a product that has been formulated to suit your skin type and concerns.
Is eye cream necessary?
According to Dr. Shaimaa Ibrahim, the skin around the eyes is much thinner than the rest of the face. It, therefore, ages much faster, hence the need for a special eye cream. She adds that the eye cream used varies depending on age and skin problems such as dark circles, wrinkles, and puffiness.
Do I have to be a certain age to use an eye cream?
Dr. Shaimaa Ibrahim advises you to start using an eye cream from the age of 20.
Important facts about eye creams
Eye creams are moisturizing products specifically designed for the delicate skin around the eyes.

Facial moisturizers and eye creams are not always interchangeable. Always read the product label and carefully choose formulas that are suitable for the eye area.

The skin around the eyes is the thinnest layer of the entire body. According to research, this makes it more fragile and susceptible to dryness, dullness, and various signs of aging and fatigue.

Regular use of eye cream as part of your skin care regimen can help minimize the appearance of skin problems in this area, including puffiness, dark circles, and crow's feet.

Avène's eye creams stand out from the rest because they contain super moisturizing ingredients and use infused thermal water in their recipe.

In addition to eye creams, Dr. Shaimaa Ibrahim recommends using a gentle makeup remover that is safe for the eye area.