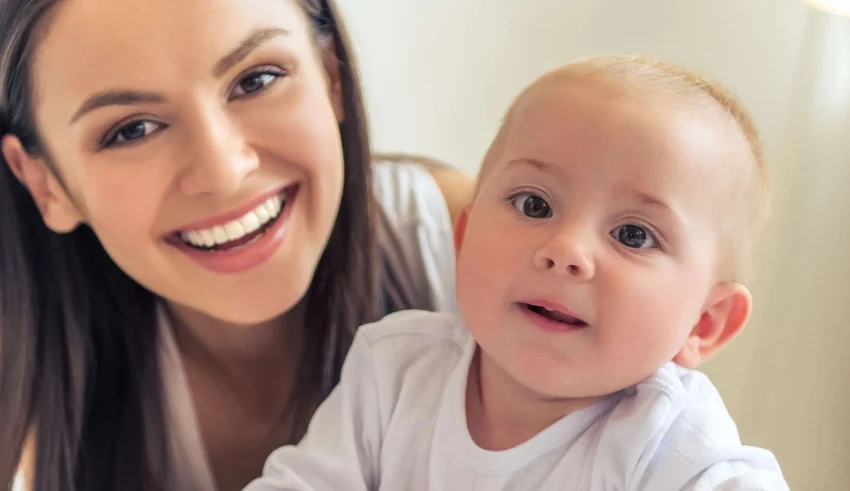 After several months of pregnancy, you can't wait to hug your baby for the first time, watch this bundle of cuteness make adorable faces, listen to the funny noises, and feel the soft, silky skin against yours. Unfortunately, some parents' dreams are shattered as soon as they touch their baby's rough, very dry skin, turning their dream moment into a nightmare! Of course, just like all other parents, you want to find out how to put an end to this problem. So, keep reading this article from The Dermo Lab in collaboration with the dermatologist and cosmetologist Dr. Angela Yassine who will explain everything about the causes and treatment possibilities for babies' rough skin!
What Are the Reasons for Babies' Rough Skin?
First things first, there are two distinct types of reasons for dry, rough skin: pathological reasons and external reasons, explains Dr. Angela Yassine.
On the one hand, certain skin diseases such as eczema and psoriasis can make your newborn's skin rough.
On the other hand, many external factors can also contribute to this problem, including hot baths, harsh rubbing, friction of wool clothing against the skin, as well as non-medicinal soaps and scented products.
Don't forget the age factor! In fact, Dr. Yassine explains that when the baby comes out of the mother's womb, the skin loses its protective shield that once protected it when the baby was surrounded by amniotic fluid, which can eventually dry out the baby's skin. At birth, it is very common for newborns to have a peeling and dry skin, and if there are no irritation or redness, there is no need to panic!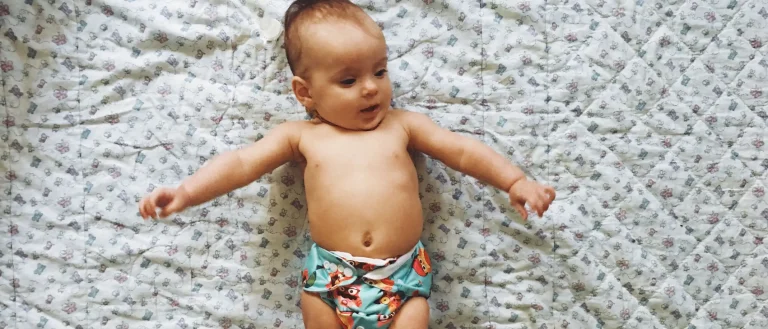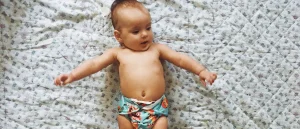 10 Steps to Reduce Rough Skin in Newborns
If your little one suffers from rough skin, don't hesitate to contact your paediatrician, who will determine the reasons for this condition. In the case of diseases such as eczema or psoriasis, he will prescribe the appropriate treatment.
In parallel, there are a few simple steps you can take to soothe your baby's rough skin:
1- Avoid hot water when bathing your baby. Favour lukewarm water instead.
2- Shorten your baby's bath time as much as possible.
3- Don't rub your baby's skin as it can make things worse. Instead, use a soft cotton towel to cleanse the skin.
4- Pick a fragrance-free, soap-free and allergen-free baby wash.
5- After bath time, gently pat your baby dry instead of rubbing the skin.
6- Apply a moisturizing baby cream or lotion free of allergens and irritants all over the skin.
7- Avoid wool clothing as it irritates the skin. Opt for smooth, cotton clothing.
8- Reduce the use of powerful heaters as they dry out the air, resulting in rough, dry baby skin.
9- You can spray an appropriate perfume on the baby's clothes, but don't apply it directly to the skin!
10- Avoid cleansing your baby's face with scented wet wipes. Instead, always wash the face with water and a suitable cleanser.
Thanks to these steps, your dream will finally come true! The newest member of your family will have the silky skin you have always wanted, and you will reduce the impact of external factors on your baby's skin. But to get there, don't rely on random products! We recommend you select products from trusted brands in baby skin care field such as Klorane. Below are two products that parents use worldwide:
– Gentle Cleansing Gel: This gentle wash is enriched with moisturizing and soothing agents such as calendula extracts. You can use it for your cutie pie's body and hair as it facilitates detangling.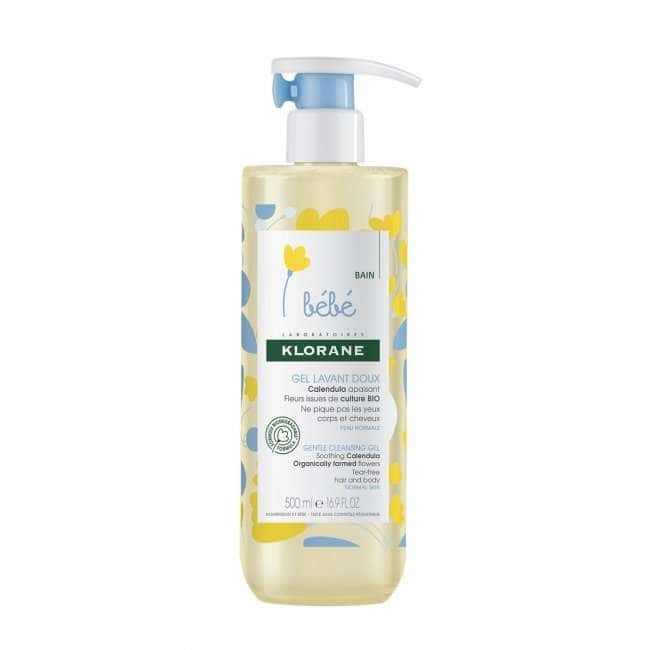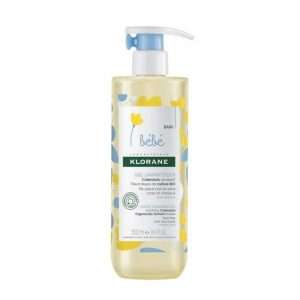 – Moisturizing Cream: After the bath, baby's skin needs to be moisturized. Here, we recommend you opt for this moisturizing cream enriched with plant oils and calendula extracts, with 97% natural ingredients that make it perfect for soothing and smoothing your baby's sensitive skin.