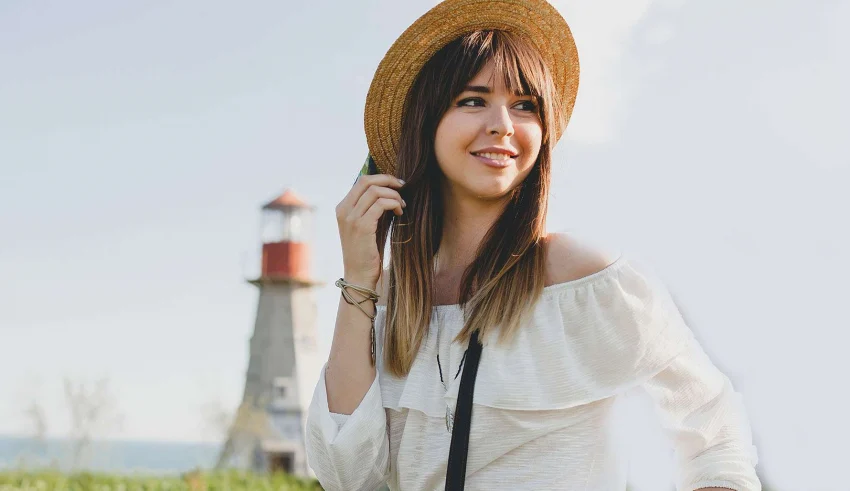 While some people welcome springtime with open arms, others dislike it… Specifically those who suffer from spring eczema which makes skin red and itchy. This can be very frustrating. So, to help you cope with this condition, The Dermo Lab will share with you everything you need to know about eczema.
What is eczema? Why does it get worse in spring?
The best starting point to treating any problem is to learn more about it. So, we reached out to the dermatologist Dr. Rola Tawba who will explain what eczema is.
Eczema is a skin disease characterized by extreme itching that leads to redness and inflammation. It may also lead to cracks and wounds in more advanced cases.
As for spring eczema, it is caused by exposure to pollen and atmospheric dust, in addition to insect bites that happen more in spring.
Dry skin is also one of the main eczema triggers. It could be exacerbated in winter due to dry weather, cold air and frequent use of hot water.
How to reduce skin inflammation?
Spring eczema can be challenging for those who suffer from it, but that doesn't mean you should give up on treatments. As Dr. Rola Tawba explains, there are skin care products formulated with moisturizing, soothing and anti-inflammatory ingredients. They are also hypoallergenic and preservative-free and come in various forms such as oils and creams. She recommends you try them out to reduce skin inflammation during this season.
And her top recommendation is to go for products that contain beeswax, glycerin, petroleum jelly and essential oils which play a major role in reducing this condition.
Antihistamines are also an option, but of course under medical supervision.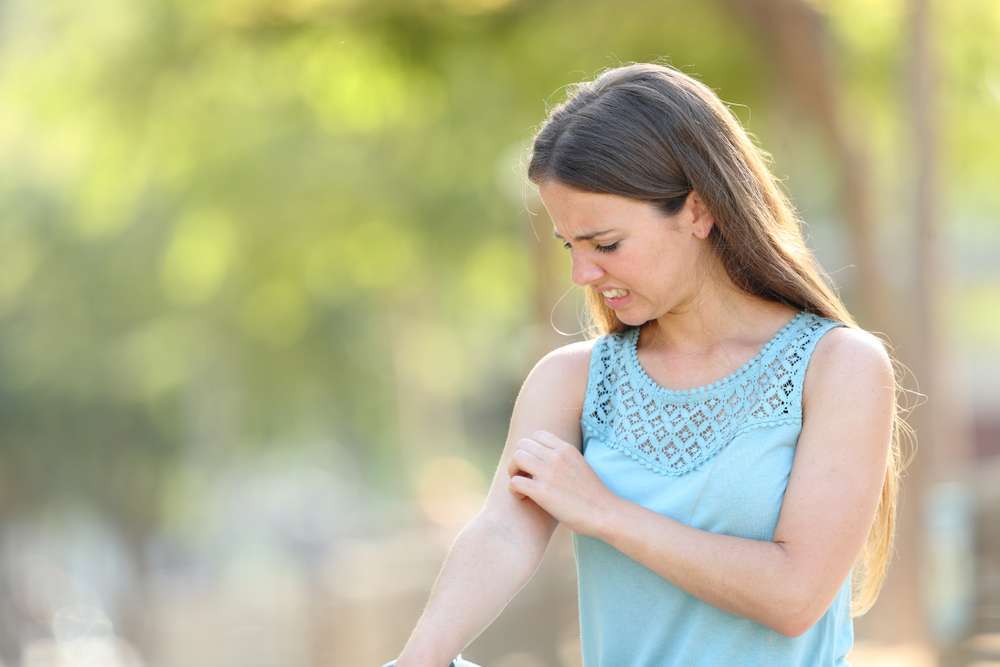 Habits that help reduce spring eczema
Incorporating soothing products in your daily skin care routine for eczema is key. However, as Dr. Rola Tawba explains, it is necessary to adopt some habits that will complement your skin care routine:
Reduce exposure to pollen and dust
Reduce the time spent outdoors
Avoid touching flowers and trees
Wear long sleeves when outdoors
Wear cotton clothes and stay away from wool and synthetic fabrics
Avoid using air fresheners and inhaling fragrances
Avoid spraying pesticides
It's also important to open the windows for a short period of time. This will improve ventilation while preventing dust from entering the house. Follow all these steps to enjoy springtime with minimal discomfort, redness and itching.
To treat spring eczema effectively, we recommend you try the following products from Ducray, a leading brand that offers efficient solutions to skin and hair problems:
– Dexyane Ultra-Rich Cleansing Gel: A daily cleanser for very dry and eczema-prone skin. It cleanses gently, moisturizes the skin and soothes irritations.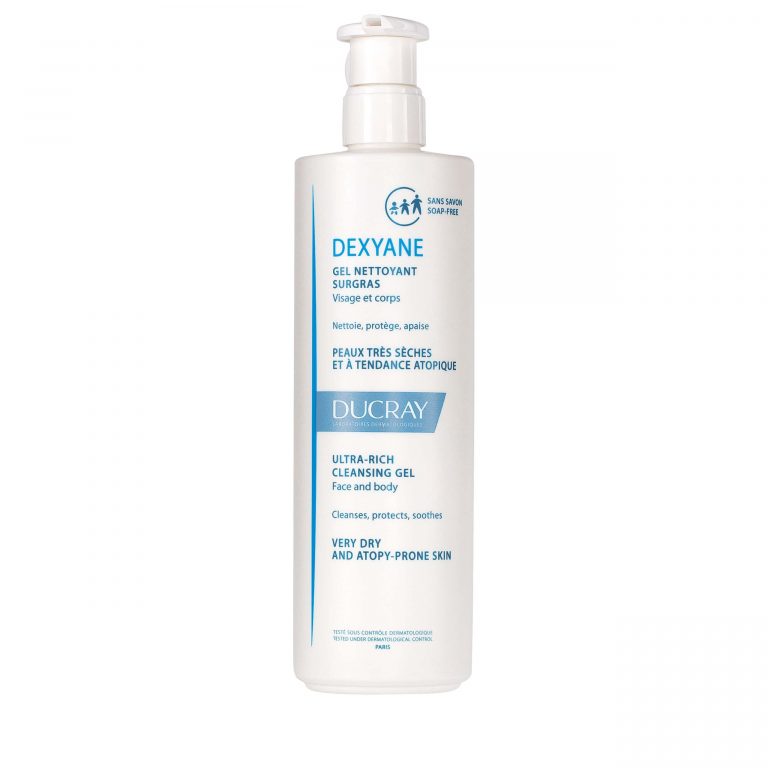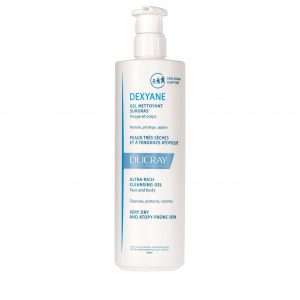 – Dexyane MeD Soothing Repair Cream: A cream that treats eczema. It can be directly applied to eczema lesions. Skin is protected thanks to a texture that forms a semi-occlusive surface film. It soothes itching and reduces inflammation.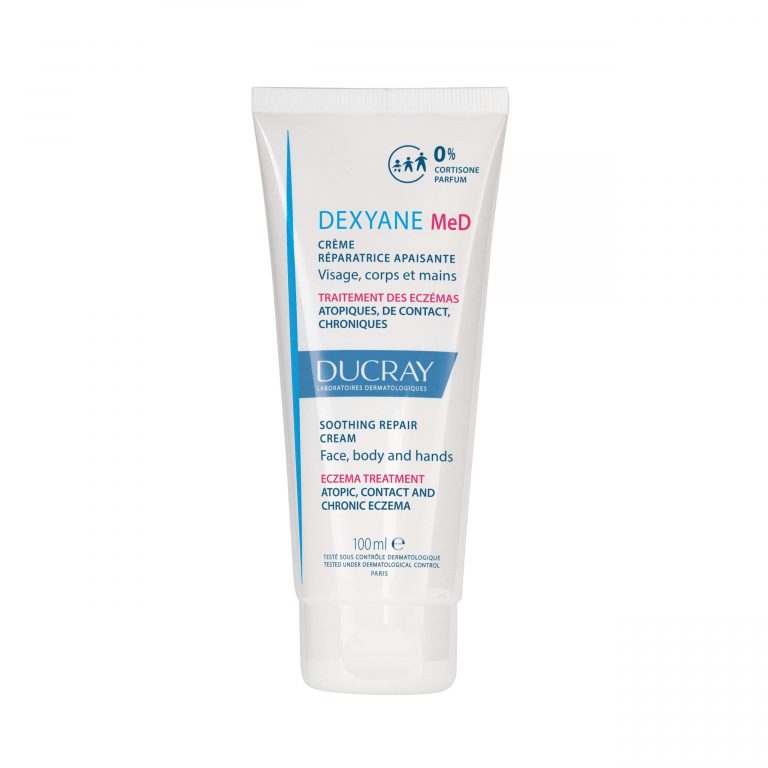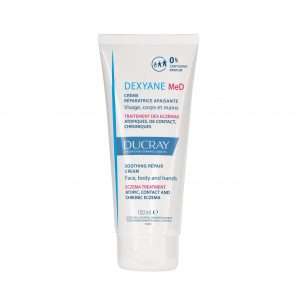 – Dexyane Anti-Scratching Emollient Cream: A nourishing cream for very dry skin prone to eczema. It soothes irritations caused by skin dryness and effectively repairs skin.