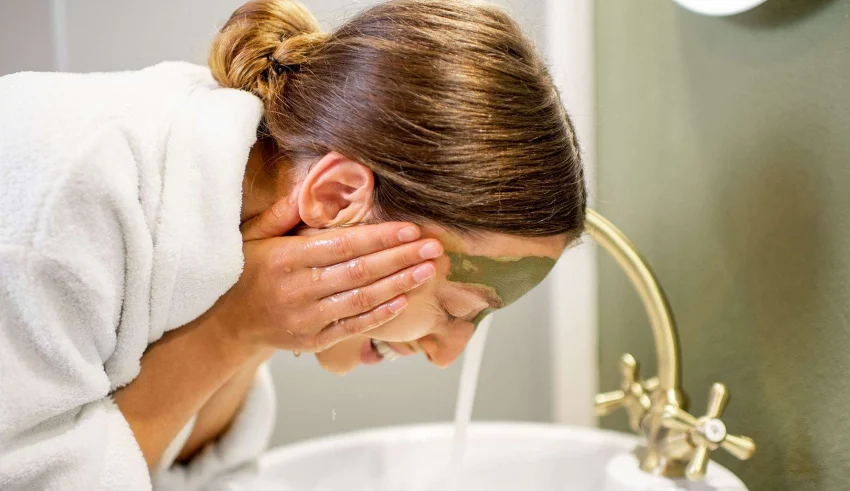 If you're already at the "living with acne" stage, you're mostly wondering what's the right way to cleanse acne rather than how to get rid of it. The good news is, taking good care of your acne-prone skin is still possible! The Dermo Lab reached out to the dermatologist Dr. Jihane Abu Rahal to put forward the golden rules for cleansing acne-prone skin. So, put aside your hesitation and uncertainty about which face wash or cleanser to use and follow us on this topic!
Golden Rule No.1: Use the Right Cleanser
You can wash your acne-prone skin with any cleanser or soap; says no dermatologist ever. In fact, you should always pick the right cleanser for your type of skin, which is the first step of your thousand-mile acne journey. Hence, Dr. Jihane Abu Rahal recommends you stick to a cleanser specifically designed for acne-prone skin to control sebum production. No worries, this is usually labelled on the cleanser itself!
Golden Rule No.2: Stay Away from Irritating Products
Don't irritate your skin more than it already is and avoid using any cleansers containing alcohol. Bottom line? Make sure the products you buy are alcohol-free. Dr. Jihane Abu Rahal also recommends you don't over-exfoliate your skin. One of the many myths surrounding acne is that it can disappear by exfoliating, which is right up to a certain degree, within specific limits and under medical supervision. The deadly sin though, is using painful harsh exfoliators that can irritate your pimples and make the condition even worse. In short, don't use any exfoliator on your acne-prone skin before consulting your dermatologist.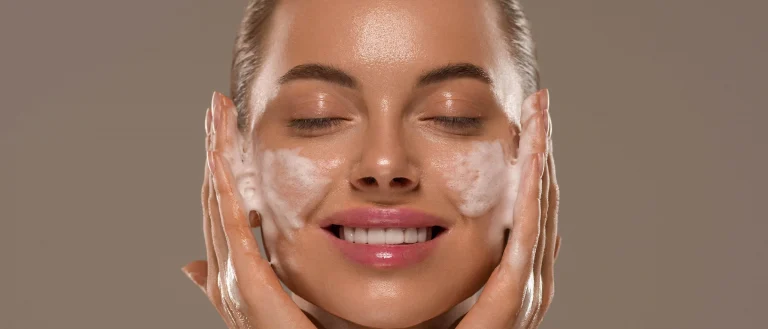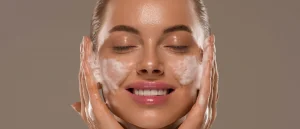 Golden Rule No.3: Stick to a Daily Skin Care Routine
Sadly, cleansing acne is not a one-time thing or an on and off task, it's rather a holistic routine that requires commitment. So, cleanse your face twice a day, morning and night, then apply the acne treatment, says Dr. Jihane Abu Rahal. Apply the gentle cleanser all over your face, leave it on for approx. 10 to 30 seconds, then rinse it off with water. Pat your face dry with a clean towel, and avoid rubbing harshly, which can make your acne worse. So, follow the three above-mentioned rules which are key to washing your face the right way and reducing redness and pimples.
Lastly, for better results, we recommend you use the following products specially made for acne-prone skin from Ducray, the leading skin care brand:
– Keracnyl Foaming Gel: Your go-to daily cleanser! It effectively removes all dirt and sebum that can cause acne, pimples, and blackheads. So, add this product to your skin care routine, and enjoy a fresh and smooth skin!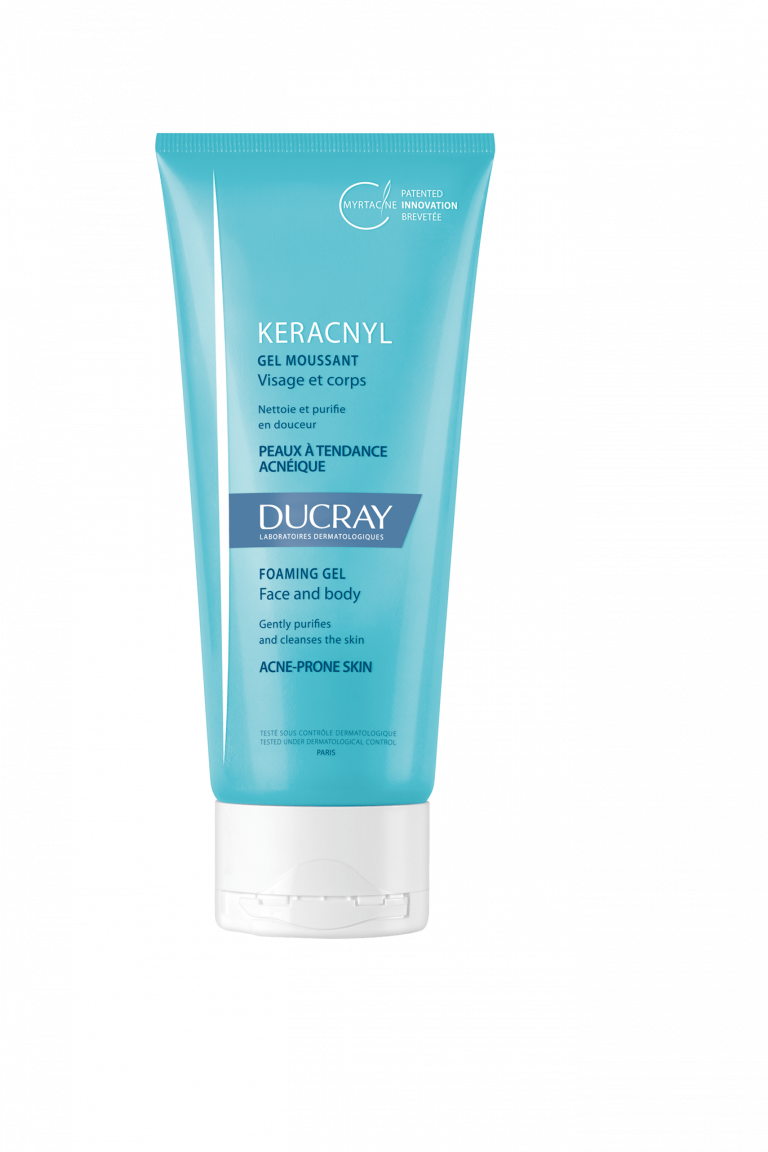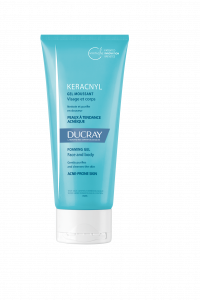 – Keracnyl PP: After cleansing, apply this medical cream that purifies your skin and soothes irritations. Its advanced formula reduces pimples and increases your skin's tolerance to topical acne treatment.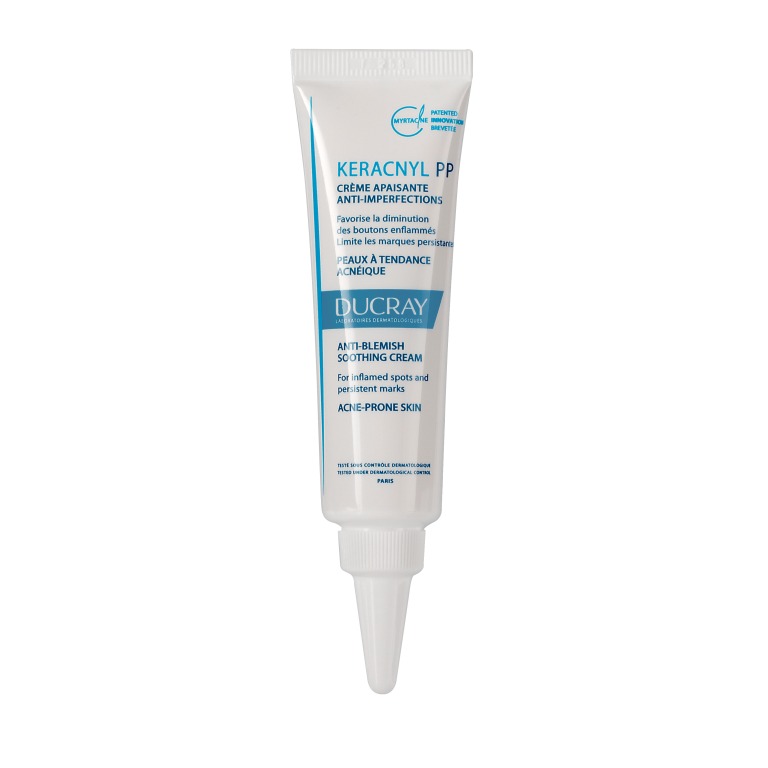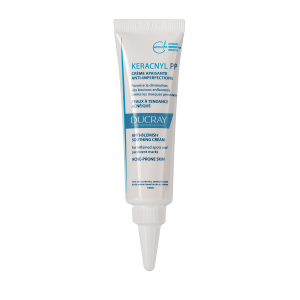 Last Updated on May 3, 2023