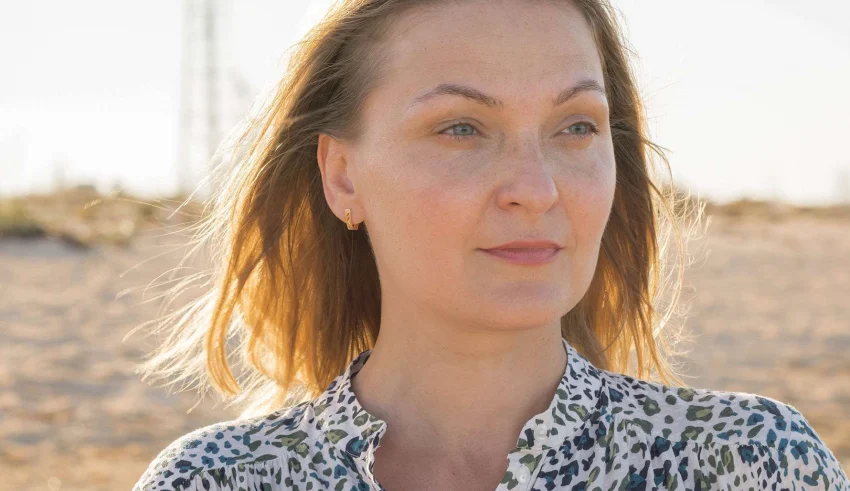 Who doesn't enjoy going out during summer, whether it's for a walk, a swim or to do some outdoor activities? Summer is definitely the season of spending time outdoors, but how does it affect your skin? If you've already started planning your summer activities, keep reading to learn more about the key steps to protect your skin this summer.
Why is your skin at risk in summer?
As the dermatologist Dr. Maiada Magdi expains, there's no doubt that sun exposure comes first on the list when talking about factors that can damage your skin in summer. Unprotected sun exposure may lead to brown spots and premature aging. It may also increase the risk of skin cancer.
But of course, sun exposure is not the only cause of skin damage in the summer. High temperature and humidity can cause dehydration and stress out the skin as well. So, how can you protect your skin this summer?
Dr. Maiada Magdi reveals 15 essential steps to protect your skin, which you can start following right away.
Summer skin care tips
1- Change your face wash: Facial cleansing is one of the most important steps in your daily routine. The face can be washed two to three times a day, as per Dr. Maiada Magdi's recommendation. But of course, the cleanser must be changed to suit the needs of the skin when the season changes. Oily skin requires the use of a foaming cleanser, whereas dry skin requires a soap-free cleanser. As for normal skin, it's best to use a gel-based cleanser.
2- Add antioxidants to your daily skin care routine: UV rays activate free radical production and cause skin damage. So, can you prevent the harmful effects of UV rays? The use of antioxidants will neutralize free radicals and repair the skin. It's important to check if your skin care products contain antioxidants. And most importantly, make sure to get vitamin C via a serum or a cream. Vitamin C reduces hyperpigmentation and stimulates collagen production which is the protein responsible for skin elasticity and suppleness. This helps reduce fine lines and wrinkles.
3- Eat fruits and vegetables: Applying antioxidants to the skin is definitely beneficial. But you can also protect skin from free radicals by consuming foods rich in antioxidants such as fruits and vegetables. The latter protect against the harmful effects of free radicals, and are also rich in vitamins and minerals which give you radiant, glowing skin. They boost collagen production as well, making your skin look as youthful and wrinkle-free as ever.
4- Keep your skin hydrated: What your skin needs most during summer is hydration. Dr. Maiada Magdi recommends applying a moisturizing mask twice a week after washing your face. It will moisturize, repair and soothe your skin. Choose the right face mask for your skin type or condition as each condition whether acne, dry skin or others requires a different type of mask.
5- Exfoliate for radiant skin: You shouldn't underestimate the importance of exfoliating your skin. It is key for brighter complexion as it removes all dead skin cells and allows fresh skin to breathe. Keep in mind that it's important to exfoliate your entire body, and not just the face. But make sure to choose a gentle exfoliator as per Dr. Maiada Magdi's recommendation, to avoid any bruises or rashes. If you have sensitive skin, go for a mild exfoliator that is gentle on the skin.
6- Apply sunscreen: Do not to leave the house without wearing sunscreen and make sure to keep it in your bag. Choose one that protects against UVA and UVB rays with an SPF between 30 and 50. If you're going to spend time in the sun, reapply every two hours. And make sure to cover your hands, feet, shoulders and neck.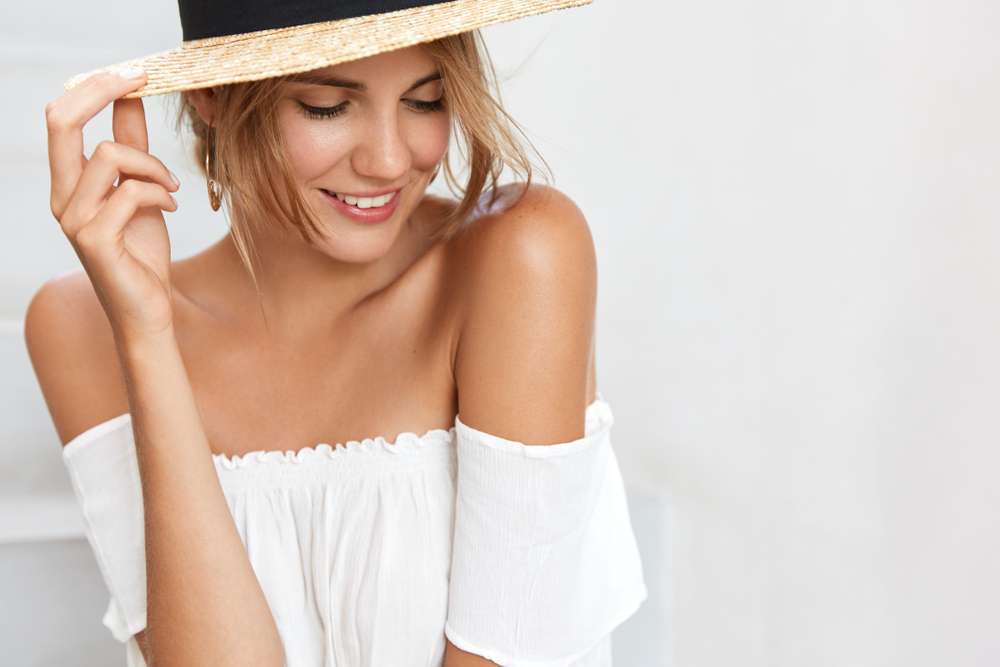 7- Go easy on makeup: Try to reduce the use of makeup in summer to allow your skin to breathe in hot, humid weather. Go for a tinted moisturizer, sunscreen and lip balm instead of foundation and lipstick.
8- Use toner: If you've never applied toner to your skin, summer is the right time to give it a try. It prevents oil accumulation within the pores. When applying it, focus on the T-zone, as it tends to get quite oily during the hot season.
9- Change your moisturizer: It is important to change your daily moisturizer in summer. Ditch those heavy creams especially the ones rich in shea butter. This doesn't mean you should stop moisturizing your skin, as it is an essential key step to prevent dryness. You just need to go for a lightweight texture.
10- Drink plenty of water: Water is the most important component for healthy skin. The more you drink, the more your skin becomes supple and elastic. Water also helps flush toxins from your body. So, Dr. Maiada recommends drinking a minimum of 2-3 liters per day.
11- Take care of your feet: Most of our focus lies in taking care of our face because it is what everyone sees first. But what about taking care of our feet in summer? You definitely need to pay some attention to your feet, as you tend to wear open footwear in this season. Exfoliate and moisturize your feet regularly, and don't forget to apply sunscreen when you go out.
12- Take care of your eye area: When choosing facial skin care products, keep in mind that the skin around the eyes is very delicate and requires special care. Pick an eye cream that contains hyaluronic acid, cucumber extract and honey. These ingredients moisturize the eye area and reduce the signs of aging.
13- Stay away from soft drinks and junk food: As the temperature rises, you might feel like having a cold soft drink. But remember that soft drinks are rich in sugars which are bad for your health and skin. Replace them with water and fresh juices, and make sure to reduce your caffeine intake as well. Same applies to fast food which contains a high number of calories, harming your skin.
14- Exercise: You might be wondering how working out affects your skin. The truth is, physical activity stimulates blood flow in the body, which means your skin cells get more oxygen and your complexion gets brighter. If you prefer not to exercise in the gym, you can enjoy home workouts and Zumba dance routines. Any type of exercise is considered good for your health and skin.
15- Shower in cold water: Avoid hot showers and steam baths during summer as they can dry out your skin. Take a cold shower instead to prevent acne breakouts.
These are our tips for you, the more you take care of your skin, the brighter and healthier it will look!
Finally, we recommend you try the following line of products to make your daily skin care routine fit for summer:
– A-Oxitive Day Smoothing Water-Cream: We chose this day cream for you from Eau Thermale Avène to provide your skin with long-lasting hydration. It also contains vitamin C with antioxidant properties to fight against free radicals.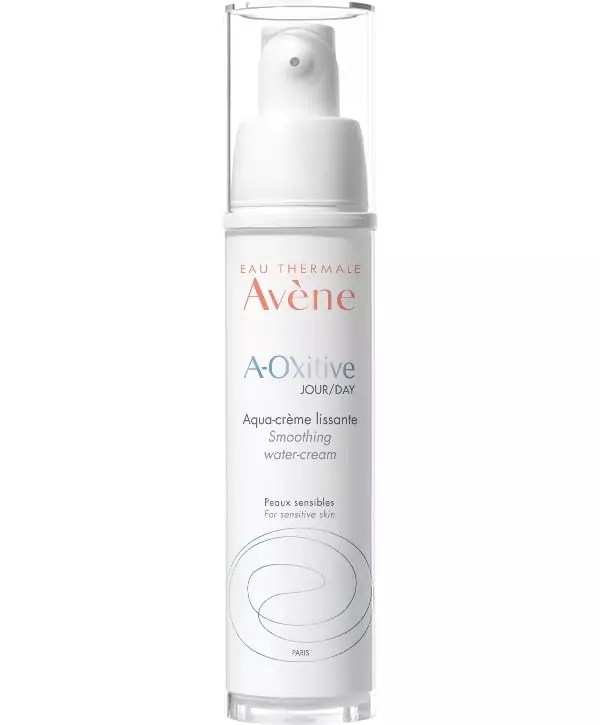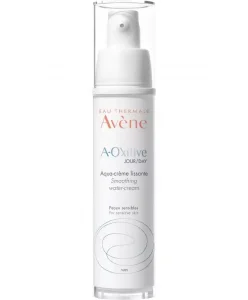 – Very High Protection Fluid SPF 50+: Sun protection is key in summertime. We recommend this sunscreen from Eau Thermale Avène for optimal protection. It has a very light texture, rapidly absorbed formula with broad-spectrum protection against UVA and UVB rays.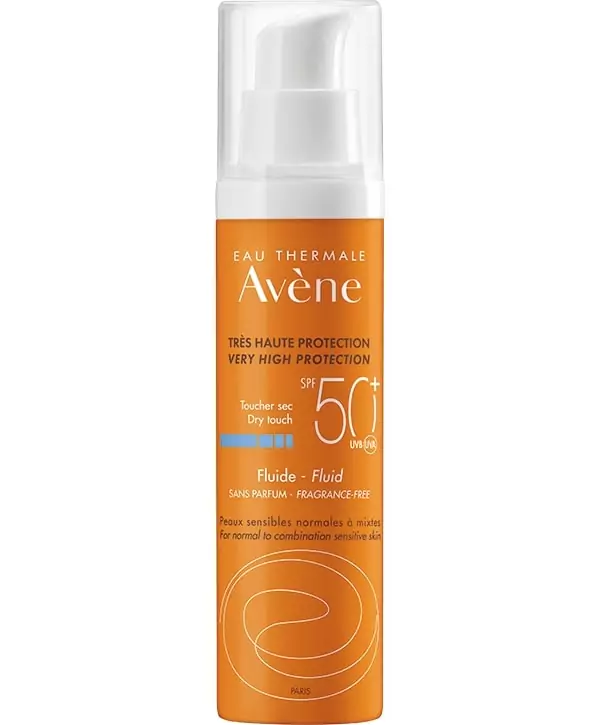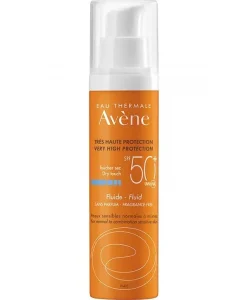 Last Updated on February 13, 2023