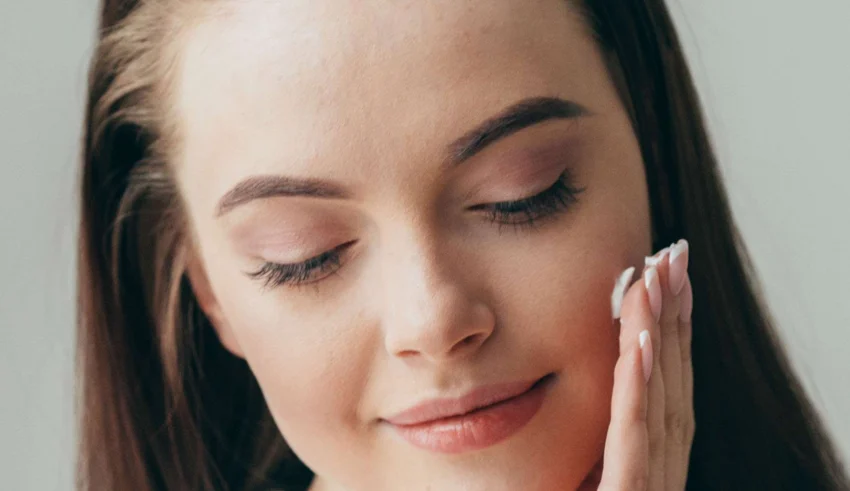 We're not exaggerating when we say that wrinkles are a woman's first concern. To put it differently, wrinkles are the fear rooted at the back of every woman's mind preying on her age. And so, as women age, this fear grows, and makeup becomes another magic wand easily used to hide these flaws. Now imagine that the very first fine line appears on your face in your mid-twenties, what will happen then? To be fair, most women would reach their breaking point. To avoid this, The Dermo Lab contacted the dermatologist and cosmetologist Dr. Rasha Amer, who will tell us all more about the causes of premature aging, prevention measures, and treatments.
Several Factors Causing Premature Aging
Early wrinkles are caused by a combination of factors such as repeated facial expressions, smoking, exposure to the sun's UV rays, and different sleeping postures, indicates Dr. Rasha Amer.
A poor diet high in sugar and low in protein can also lead to premature skin aging. Other contributing factors include rapid weight loss, lack of sleep, dry skin, and certain cosmetics.
On top of that, some people may have a genetic predisposition to early wrinkles, which can be noticed in family members, where wrinkles appear at a young age.
8 Steps to Prevent Premature Aging
According to Dr. Rasha Amer, among the factors leading to premature aging, genetics is the one you can't control. For the rest, a few daily steps can be taken to prevent a dramatic mid-twenties crisis:
1- Protect your skin from the sun's UV rays by applying a sunscreen with an SPF of at least 30.
2- Prevent skin dryness since it makes your skin lose its elasticity and thus accelerates its aging. So, apply daily a moisturizer designed for your skin type.
3- Stop smoking because cigarettes accelerate wrinkles development, especially around your mouth.
4- Follow a healthy diet rich in vitamins and proteins and limit your sugar and carbs intake as much as possible.
5- Get enough sleep, meaning at least 7 to 8 hours a day.
6- Lose weight gradually and not quickly all at once, because rapid weight loss leads to sagging skin and wrinkles.
7- Drink water regularly, i.e., no less than 8 to 10 glasses a day, so that the skin retains its moisture and elasticity.
8- Manage your stress because tension and anxiety can increase the oxidation process, which leads to cell damage and premature aging.




How to Treat Premature Wrinkles? Can They be Reduced?
Consider the above steps as your head-to-toe guide to prevent premature wrinkles. And in case those annoying fine lines have already appeared, Dr. Rasha Amer recommends the following steps to treat them:
1- Follow a daily skin care routine rich in antioxidant products which protect skin cells and help fight wrinkles and fine lines.
2- In addition to your skin care routine, you can turn to injections such as: botox, fillers, platelet-rich plasma (PRP), in addition to self-fat injections. These techniques can significantly reduce the appearance of signs of aging.
3- Try Hifu skin lifting or radiofrequency skin tightening.
4- You can also rely on surgical plastic thread lifts.
5- The ultimate treatment for wrinkles remains facelift surgery.
Undoubtedly, the plastic surgeon should be your only reference in this area since he can determine the best procedure to follow for your desired look.
To effectively combat the signs of aging, you need to opt for appropriate and reliable products. Don't look much though, below are all the products you need for a holistic routine from Eau Thermale Avène, the world-renowned brand for innovative products:
– A-Oxitive Antioxidant Defense Serum: Your routine cannot miss this protective and antioxidant serum. It has a fluid texture with a light and soft fragrance. Apply it to your skin morning and night before the cream to help it fight off the harmful effects of oxidative stress.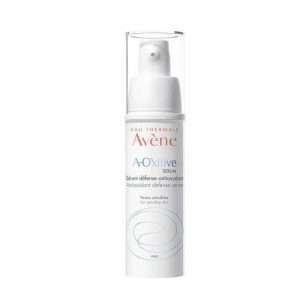 – A-Oxitive Day Antioxidant Water Cream:
This water-based day cream comes with a fast-absorbing formula rich in antioxidants that prevent cell damage and reduce free radicals' effects on cells. Use it daily to moisturize your skin and provide the dose of vitamin C and vitamin E needed to prevent the signs of aging. Invest in this cream and enjoy fresh, smooth and radiant skin in no time.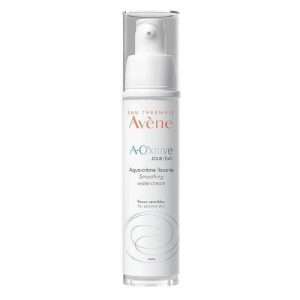 – A-Oxitive Night Peeling Cream:
After applying the serum at night, Complete your routine with a night cream from the same set. It has a peeling effect that helps your skin regenerate its cells and reduce the appearance of wrinkles and fine lines, so that your skin is all glowing in the morning.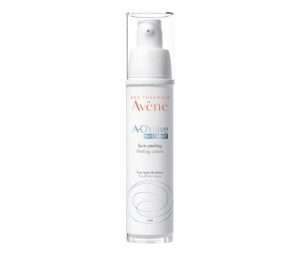 – A-Oxitive Smoothing Eye Contour Cream:
You also need a cream specifically designed for the eye contour area. So, rely on this contour from the same set of Eau Thermale Avène, as it deeply moisturizes under eye skin and reduces puffiness. At the same time, it provides your skin with the antioxidants it needs to combat the effects of free radicals.