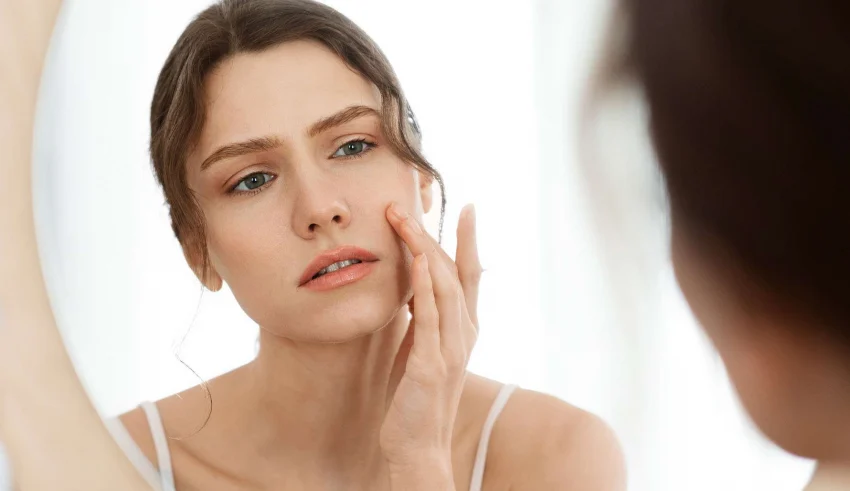 Those who suffer from acne must not only worry about their appearance as they eagerly try to hide their pimples, but also about finding the proper way to treat them. The path to healing depends on the severity of the symptoms, and it is usually broken down into three distinct stages. Are you looking for a solution to soothe the inflammation and redness? What are the key steps you can take to put an end to this nightmare? Keep reading this article from the Dermo Lab about the stages of acne, in collaboration with the dermatologist and cosmetologist Dr. Maria Bou Sleiman.
What Are The Causes of Acne?
Before digging into the treatment steps, let's discuss first the reasons behind acne breakouts. According to Dr. Bou Sleiman, one of the main causes of acne is the occlusion of hair follicles due to sebum overproduction, dead skin cells and bacteria. So, if you don't act quickly, bacteria will multiply, causing more inflammation and redness.
Although acne mainly affects teenagers, adults can also suffer from this skin condition. In fact, there are several reasons behind acne flare-ups such as hormonal fluctuations, genetics, the use of oily products on the skin, certain medications, and even certain diets, especially those high in carbohydrates and sugars. For all these reasons, you shouldn't take clear skin for granted!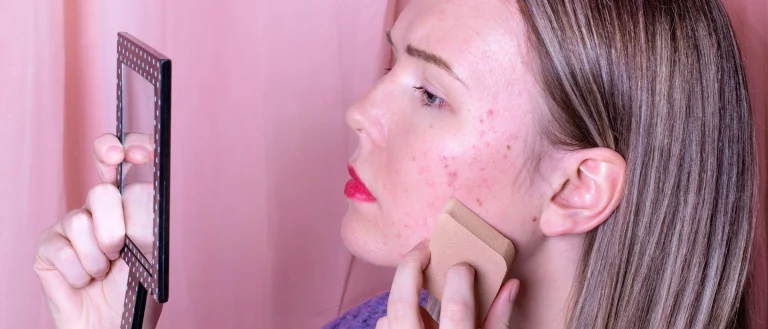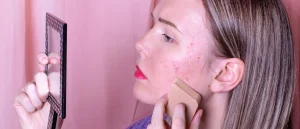 Stages of Acne
Dr. Bou Sleiman states that people with acne might go through 3 distinct stages:
1- Stage one: Mild acne
Rely on topical creams rich in acids, vitamin-A derivatives and antibiotics.
2- Stage two: Moderate acne
Rely on both topical creams and oral antibiotics, and in some cases, oral contraceptives.
3- Stage three: Severe acne
For more severe cases, you might need to take isotretinoin for a certain period of time given that conventional treatments won't work.
Along with these methods, you can undergo a few laser treatments, photodynamic therapy, and chemical peeling.
A Daily Skin Care Routine Is Key
Regardless of your symptoms, you should always follow a daily skin care routine which will help you get rid of acne, along with the medical treatment prescribed by your dermatologist.
1- Wash your face with a cleanser specially designed for acne-prone skin. If you are taking isotretinoin, make sure to use a very gentle cleanser.
2- Apply a moisturizing cream with a light formula every day. Rumour has it that people with oily skin don't need moisturizers, but Dr. Bou Sleiman indicates that dryness can lead to sebum overproduction, which, as you now know, isn't good for your skin.
3- Apply a suitable sunscreen for acne-prone skin as most acne treatments tend to cause irritation or peeling of the skin.
4- Go for makeup products that don't clog pores, and make sure to remove them completely before bedtime.
With all these tips, acne will only be a bad memory. So, get ready to regain a healthy, clear skin and a positive, cool mood!
A bunch of random products won't make your routine work, this is why we recommend you try the following two products from the internationally renowned brand, Ducray:
– Keracnyl Foaming Gel: The cleanser is the most important product in your skin care routine, and this one in particular cleanses your skin gently and keeps it well moisturized. Bonus: It also helps reduce pimples!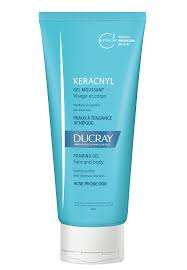 – Keracnyl PP Anti-Blemish Soothing Care: After cleansing your face, apply this cream which reduces blemishes after 7 days of use only, and limits acne scars. Millions of people have experienced the magic of this product, so now it's your turn to enjoy the show!