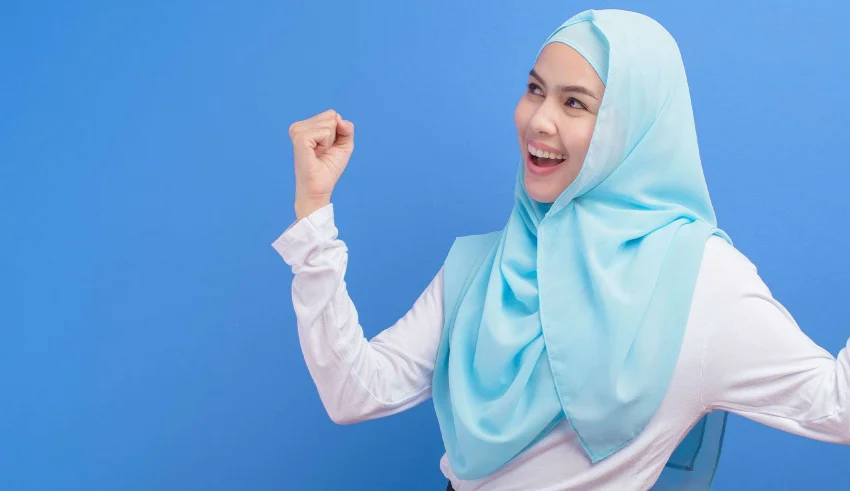 It is true that women's interests during the month of Ramadan are usually focused on fasting preparations, and food, but it is also necessary that women do not ignore the beauty care and health of their skin during this period. Due to the long hours of fasting, your body lacks many vitamins and minerals, which leads to signs of fatigue on the face, dehydrated skin, dark circles, and other imperfections. Find out in this article from The Dermo Lab and in collaboration with the dermatologist and cosmetologist Dr. Lama Costantine, the ultimate daily skin care routine to keep your face hydrated, alive, and fresh throughout this holy month.
How important is hydration during Ramadan?
Good hydration helps optimize sports performance, increase energy levels and delay muscle fatigue. Most people who fast during Ramadan will suffer from dehydration, especially in hot weather. This can lead to headaches, fatigue, constipation, and lack of concentration.
According to Dr. Lama Costantine, there should be a balance between the amount of fluids that enter and leave the body during the month of Ramadan. She adds that we can avoid dehydration by drinking enough water after fasting, taking cold showers during the day, and avoiding exposure to the sun.
Although fasting changes our diet and drinking habits, our bodies still need the same amount of fluids as they would normally need: eight glasses a day, as mentioned by Dr. Constantine.
Which foods give you a healthy-looking skin during Ramadan?
Make the most of your fast by including healthy nutrients in your iftar and suhoor.
As per Dr. Lama Costantine, if you're looking for radiant, healthy-looking skin even while fasting, avoid foods that contain a lot of sugar (such as Ramadan sweets, soft drinks), salty foods, and caffeinated drinks. Instead, eat more fruits, vegetables, and whole grains to help repair the skin.
Nuts, such as cashews and almonds, are great for snacking on during Ramadan. They play an important role in skin rejuvenation because they are rich in fiber, fatty acids, and protein.
Dates can also promote healthy skin as they are an excellent source of antioxidants, vitamin A, iron, potassium, calcium, and magnesium, which will keep your skin glowing.
Enjoying a cup of yogurt a day does not only aid digestion, but also nourishes and moisturizes your skin, whether you eat it at iftar or suhoor.
It is also important to ditch dairy products, as they are often associated with acne and rashes, so avoid kunafa and other Ramadan desserts. However, there are many alternatives, for example, try replacing your usual milk with almond or rice milk as Ramadan approaches.
How to pamper your skin during Ramadan?
Keeping your skin healthy is as important as following a healthy diet during Ramadan. Therefore, adopting a good skin care routine is key to avoiding breakouts, dry spots, dull skin, and all the symptoms of dehydration associated with fasting. Here are some tips that will help you detoxify your skin during this blessed month:
1- Get plenty of rest
The less sleep you get, the drier and more dehydrated your skin will be. Dr. Lama Costantine reminds us that we should get at least 8 hours of sleep at night.
2- Take care of your skin
Cleanse, moisturize, and protect—this should be your regular skin care routine. During Ramadan, make sure you follow these three steps carefully, as they will help you avoid breakouts and get clear skin by the time Eid comes around.
a- Cleanse your skin. Daily cleansing is one of the most important steps in any routine. You won't believe how essential cleansing is to get your glow back. By choosing the right cleanser for your skin type, you'll remove any impurities and toxins that can clog your pores. So, it's important to cleanse your face morning and night, whether you're wearing makeup or not. And during the month of Ramadan in particular, it's essential to opt for a refreshing and moisturizing cleanser to avoid dry skin due to fasting.
Micellar Lotion from Eau Thermale Avène, the pioneering brand for sensitive skin, is your go-to cleanser. Rich in Avène Thermal Spring Water, it provides soothing and anti-irritating benefits that leave your skin clean, clear and refreshed. Plus, its alcohol-free formula moisturizes the skin while reducing irritation, keeping your skin soft, supple and smooth.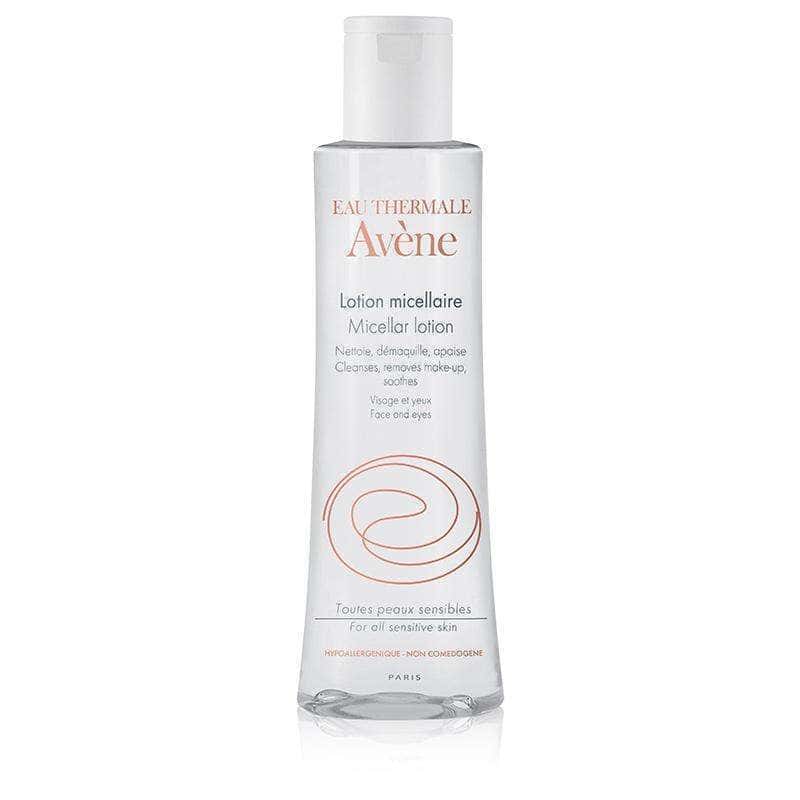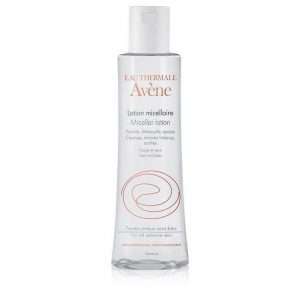 b- Moisturize your skin. Hydrate, Hydrate, Hydrate. During fasting, your skin can easily lose moisture and show a lack of hydration. Therefore, after washing your face with lukewarm water, use a moisturizer that compensates for the lack of water consumption during the day.
If you have sensitive skin, go for Eau Thermale Avène Hydrance Aqua-Gel which is a 24-hour moisturizing day cream with a unique and amazing texture, ideal for those looking for a refreshing and luminous complexion. Bonus: it can be used as an overnight mask and along the eye contour.
Another product we highly recommend is Ictyane Hydra Light Cream from Ducray, a leading brand of premium skin care products. This cream combines Acefylline and Abyssinian Oil, a smart duo that teaches the skin to rehydrate and nourish itself. As a result, the skin regains its optimal level of hydration, suppleness and softness.
Night care is also essential for beautiful skin in the morning. The skin is more receptive during the night, which is the ideal time to take care of it! That's why we recommend Ducray Ictyane Night Regenerating Night Care, an incredible night cream that moisturizes your skin overnight so you can enjoy a soft and glowing complexion the next day. In the morning, your skin is ready to start a new day. It's refreshed, radiant, and younger-looking.
c- Protect your skin. Since it's hot during Ramadan, it's essential to protect your skin from the sun's strong rays, as not only does the sun and heat cause dehydration, but it can also stress out your skin. We recommend applying a sunscreen with SPF 50 during the day, and reapplying if you're going to be outside for more than three hours. Eau Thermale Avène Very High Protection Fluid SPF 50 is an exceptional facial sunscreen for sensitive normal to combination skin. It mattifies the skin and soothes irritations. It is non-greasy, non-sticky and fast-absorbing, making it ideal for daily use. Apply to the face in the morning as the last step of your skin care routine.
3- Exfoliate regularly
Exfoliating clears clogged pores, leaving your skin smoother and more radiant. Exfoliating regularly also stimulates blood flow to your face, which is great for water retention and puffiness, especially in the morning. We recommend using an exfoliating gel once or twice a week. Eau Thermale Avène Gentle Exfoliating Gel exfoliates, purifies and softens your skin to make it more radiant. The result is exceptional: the skin becomes smoother, velvety and purified.
4- Think minerals
Some vitamins might play a key role in skin health during Ramadan. Dr. Lama Costantine recommends taking ost-fasting supplements containing vitamins A-C-E, selenium, and zinc.
These supplements help protect cells from unwanted oxidation to ensure beautiful skin. Do not exceed the recommended doses of each supplement during iftar and suhoor.
5- Try some skin treatments
Dr. Lama Costantine advises undergoing collagen and hyaluronic acid stimulation sessions to maintain youthful skin. She also suggests performing regular cosmetic procedures during Ramadan, such as botox, filler, and micro-needling.
Keeping your skin hydrated during Ramadan is not a difficult task. All you need to do is follow the above basic steps to keep your skin glowing even when you're fasting. If you use the right products and stick to a healthy diet, your skin will thank you.
Last Updated on February 2, 2023