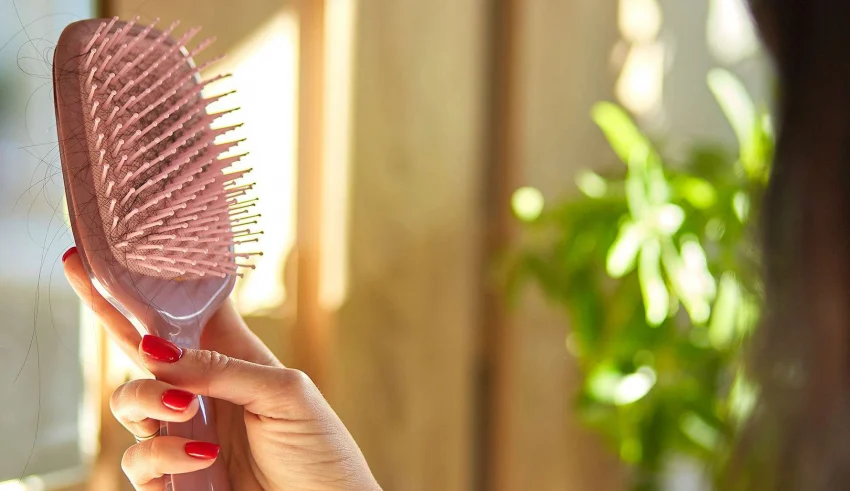 In autumn, it is normal for leaves to fall off the trees and create a mesmerizing carpet of warm colours on the streets. But when it comes to your hair falling out of your head, it becomes less fascinating, doesn't it? Why is hair loss very recurrent during autumn, and how can you prevent it? In this article from The Dermo Lab, we will be answering all your questions about hair loss in fall, in collaboration with the dermatologist and cosmetologist Dr. Maya Khoury.
Summer Mistakes Leading to Autumn Hair Loss
Who doesn't love to spend the summer in swimming pools and enjoy the strong, bright sun rays and high temperatures? To be fair, we all do, but while these summer activities are good for our well-being, they are bad for our hair. In fact, hair exposure to chlorine, very high temperatures and strong sun rays causes hair to dry out, which leads to hair breakage, explains Dr. Maya Khoury. So, the more you protect your hair in the summer, the less hair you will lose in the autumn. You can provide your hair with the protection it needs by wearing caps that protect from chlorine, or by applying a spray-on sunscreen to your hair.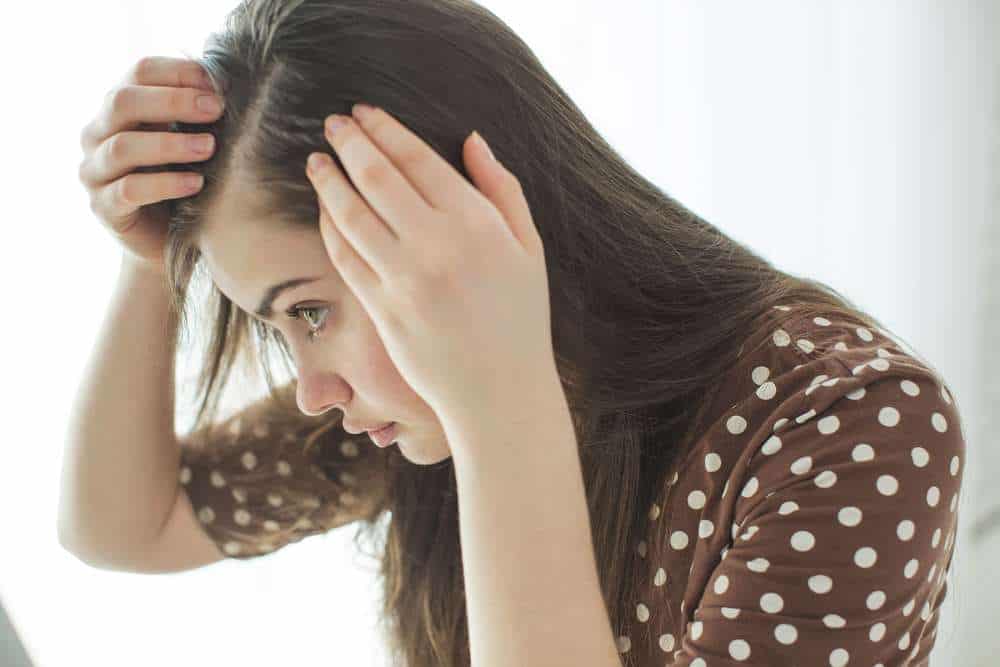 Tips to Reduce Hair Loss in the Autumn
According to Dr. Maya Khoury, in addition to the steps you can take during the summer to protect your hair and prevent hair loss, there are other tips you can also use during autumn, such as:
1- Using the right shampoo: Go for a nourishing shampoo that promotes hair growth and makes the follicles thicker and less prone to breakage.
2- Moisturizing your hair: Keep your hair hydrated by applying a conditioner while showering. You can also apply a nourishing mask once a week, which helps reduce hair breakage.
3- Reducing the use of heat styling tools: Avoid frequent use of straighteners and blow dryers as they might dry out hair and increase the risk of breakage. One step not to forget is to apply a heat protection serum before exposing your hair to such tools.
4- Taking vitamins or biotin: Nutritional supplements such as biotin (Vitamin B7) can help strengthen your hair and thus reduce hair loss in the autumn.
5- Following a healthy diet: It is very important to adopt a healthy diet rich in ingredients that are beneficial for hair and skin, says Dr. Maya Khoury. Such ingredients include avocado, salmon, chia seeds, almonds, and all types of foods rich in fatty acids.
These 5 steps can reduce hair loss in the autumn, but you also have to rely on the right products! This is why we recommend you use the following products from Ducray, trusted by millions worldwide:
– Anaphase+ Anti-Hair Loss Complement Shampoo: This shampoo is effective in strengthening hair from the roots, restoring hair density, and complementing all anti-hair loss treatments. You can use it as often as desired.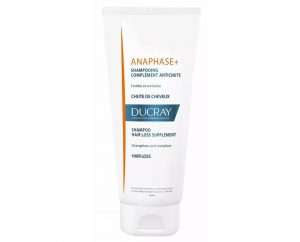 – Creastim Anti-Hair Loss Lotion:
This lotion is perfect for men and women suffering from occasional hair loss as it strengthens hair, restores its density, and stimulates its growth.
– Anacaps Food Supplement:
This nutritional supplement provides hair follicles with the needed nutrients. such as amino acids and vitamins, to keep them healthy and strong  and gradually stop hair loss.