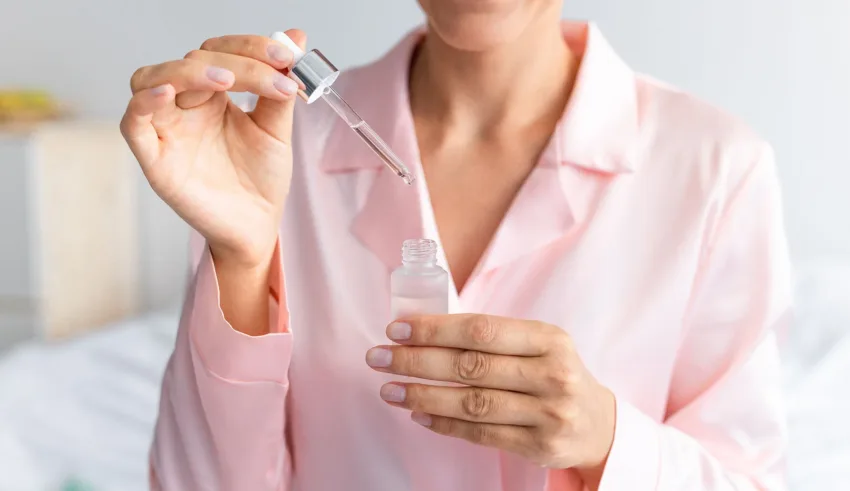 If you want to boost your skin care routine with a product that has more active ingredients than a cleanser or moisturizer, a facial serum may be the perfect solution. An effective face serum nourishes, protects, and hydrates your skin after cleansing and before moisturizing. In this article from The Dermo Lab and in collaboration with the dermatologist Dr. Rania Saber, we'll look at the benefits of a face serum, its different types, and how it differs from other skin care products.
What is a face serum?
A facial serum is a thin, viscous topical product containing active ingredients that penetrate the skin's surface. It has large active molecules that penetrate the skin's surface quickly and deeply.
Because it has a higher concentration power, a facial serum is beneficial to the skin. A serum is lighter and contains active ingredients. Therefore, its results are more visible than moisturizers and facial creams. However, moisturizers and facial creams act as a sealer to enhance the benefits of serums.
Different types of facial serums can solve many problems such as discoloration, dullness, acne, or fine lines.
What are the types of facial serums?
The anti-acne serum
The anti-acne serum uses very clear and simple ingredients. Its main objective is to reduce the chances of breakouts on your skin by providing active ingredients that can eliminate pimples.
Skin brightening serum
You may be wondering if you can lighten your dull skin and give it a new glow. Well, a skin brightening serum can help you. The benefits of a brightening serum include balancing your skin tone and smoothing its complexion.
Anti-aging serum
Anti-aging serums are best for preventing wrinkles when your skin starts to sag. Human skin will age no matter what it does, but an anti-aging serum slows the process.
Moisturizing serum
We recommend a moisturizing serum because it amplifies the effects of moisturizers.
Exfoliating serum
The exfoliating serum has precisely the same qualities as the anti-aging serum to improve your skin. 
Can I use two serums at the same time? Limit yourself to one or two serums in your morning and evening skin care routines, as too many products can lead to over-stimulation and sensitization of the skin. According to Dr. Rania Saber, if you want to put 2 serums together, you should keep a 30-minute interval between them.
Keep reading to learn more about the benefits of using serum on your face.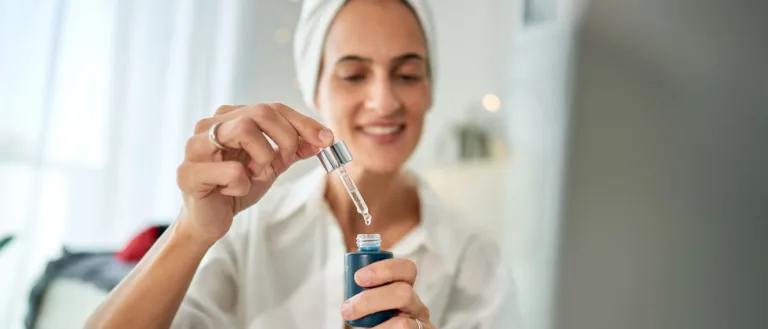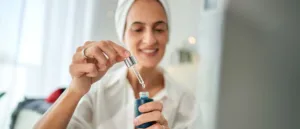 What are the benefits of face serum?
Reduces signs of fatigue
A lack of sleep can make your complexion look dull and tired. Using an effective face serum can promote cell regeneration and repair, so your skin will look radiant even if you haven't had much sleep.
Refines pores
Enlarged pores are notoriously difficult to treat, but the fine consistency of a lightweight face serum keeps pores clean and oil-free, minimizing their appearance and refining skin texture.
Smoothes the skin's surface
The fact that serum molecules aren't blocked by additives means they can penetrate deep into pores, smoothing the skin's surface for a noticeably smoother texture.
Reduces the appearance of wrinkles and fine lines
The active ingredients in face serums, such as retinol, vitamin C, resveratrol, and antioxidants, help fight aging problems such as wrinkles, dark spots, and fine lines. Specific types of facial serums revitalize your skin. 
Helps the skin to retain its moisture
One of the most striking benefits of facial serums is their ability to help retain moisture in the skin. Formulas containing ingredients such as hyaluronic acid can improve the skin's moisture content while strengthening the skin barrier for a hydrated, healthy-looking complexion.
Helps soothe and nourish the skin
Facial serums contain anti-inflammatory ingredients that soothe the sensitive areas of the skin. You need to know which serum is best for the facial skin to better soothe and nourish it.
Helps eliminate skin imperfections
In search of flawless and well-nourished skin, acne scars, pigmentation, and dark circles are common skin imperfections that one suffers from. However, facial serums eliminate skin imperfections, especially serums containing brightening ingredients.
A pleasure to apply
Facial serums are known for being lightweight, highly concentrated formulas, which means they penetrate the skin quickly and don't leave a sticky residue on the face. This is perfect for people who prefer a lighter feel when it comes to skin care or for people with oily skin.
How to apply a face serum?
Cleanse your face:

It is imperative to cleanse and remove all makeup residue.
Apply serum:

Apply small dots of serum all over your face.
Massage the serum:

Massage the serum into the skin with your fingertips.

Moisturize:

Next, apply an effective moisturizer to boost moisture levels. Don't forget to pay attention to the delicate eye area.
Facial serums can generally be applied twice a day: once in the morning on freshly cleansed skin before applying makeup, and once at night before going to bed.
What ingredients are commonly used and what are their benefits?
Serum ingredients range from the ordinary to the exotic. Here are some common ingredients used in different types of face serums:
1) Hyaluronic acid
Hyaluronic acid serum benefits: Serums contain hyaluronic acid, which sits in the skin's natural water and keeps it hydrated throughout the day.
2) Antioxidants
Antioxidants in face serums benefit the skin by protecting it from environmental damage and stress. 
3) Vitamin C
Vitamin C is the common anti-aging ingredient that builds collagen. It boosts the skin's immunity and is ideal for women in their 30s and 40s.
4) Retinols
Retinol serum benefits: Retinols in facial serums treat acne-prone skin, wrinkles, and fine lines.
5) Anti-inflammatory
Women with sensitive skin should opt for serums that contain anti-inflammatory ingredients. They help prevent breakouts, redness, and inflammation. 
6) Niacinamide
Niacinamide serum benefits: Dr. Rania Saber affirms that niacinamide improves hydration, makes skin texture smoother, and reduces blackheads and redness.
7) Collagen
Collagen face serum benefits: Collagen serum increases the skin's production of collagen, which improves the elasticity of your skin. Therefore, it can help your skin look plumper and younger.
Now you know which serum is best for you. Without further ado, here are the best face serums to add to your skin care routine.
Anti-aging and moisturizing serum:
Eau Thermale Avène A-Oxitive Antioxidant Defense Serum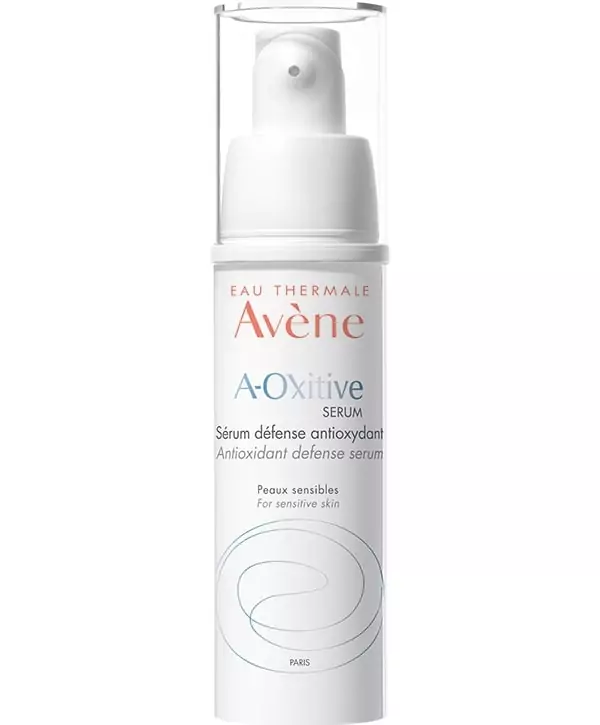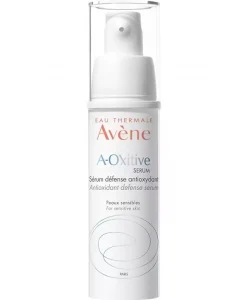 Skin lightening serum:
Ducray Melascreen Photo-Aging Global Serum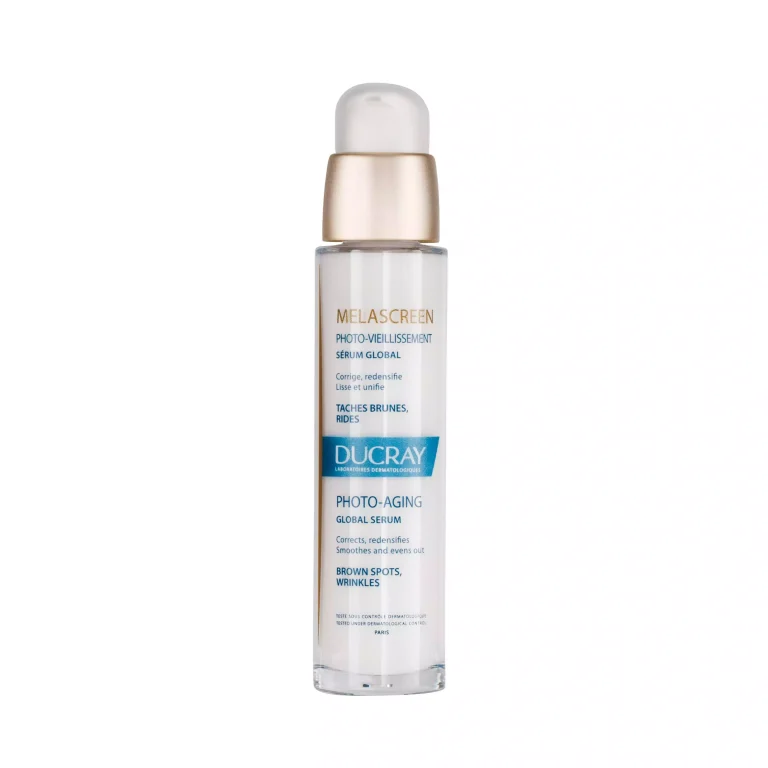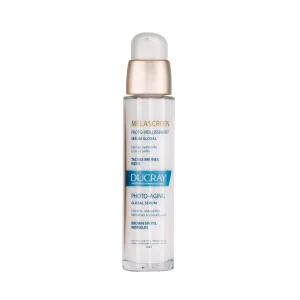 Serum for acne:
Ducray Keracnyl Serum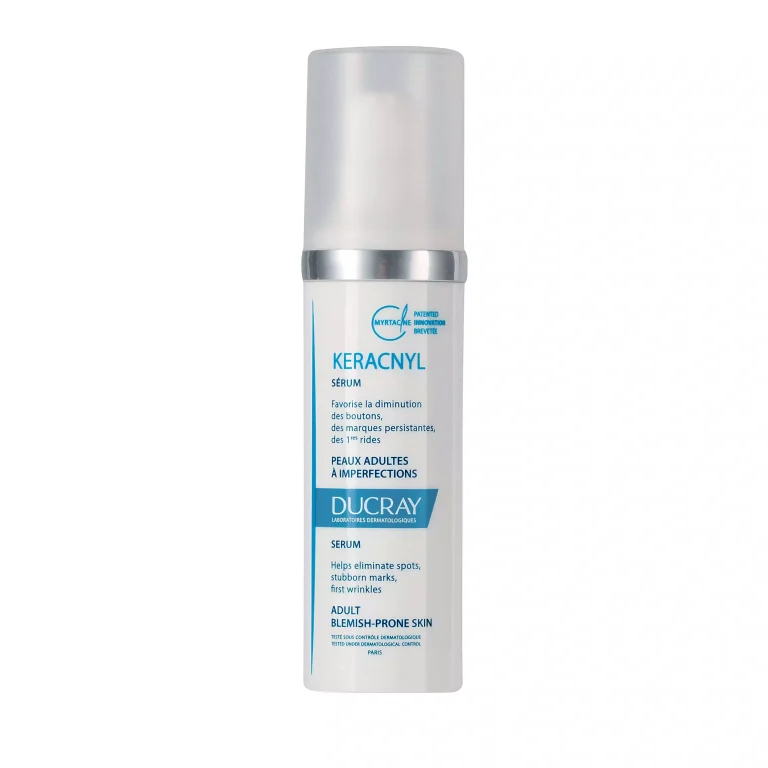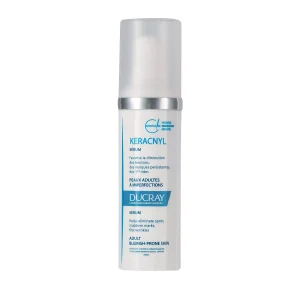 Last Updated on February 24, 2023