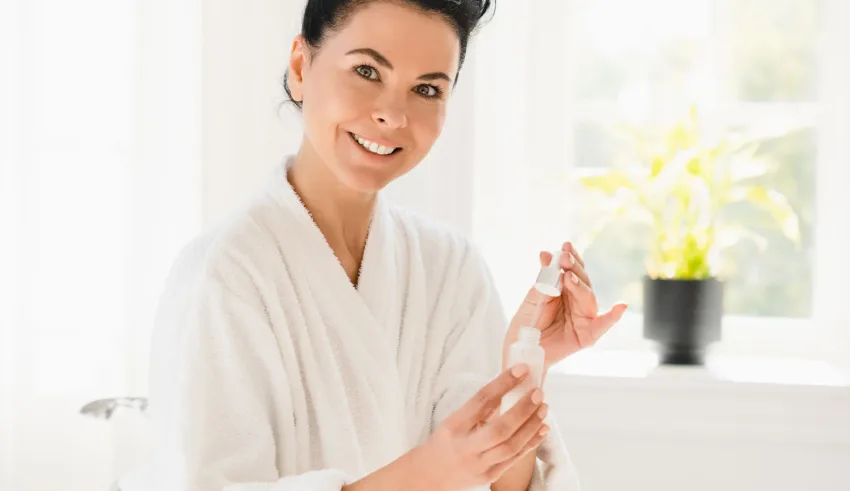 If you're looking to boost your skin care routine with a product that offers a higher, stronger dose of active ingredients, a face serum may be the answer. Designed to nourish, protect and hydrate your skin, a facial serum is a great step after cleansing and before moisturizing. In this article from The Dermo Lab, we'll look at the benefits of face serum and the top reasons to add this product to your routine.
What is a serum?
A facial serum is a lightweight skin care product that contains a higher concentration of active ingredients (such as hyaluronic acid, glycolic acid, and vitamin C) than traditional facial moisturizers. Known for their effectiveness, facial serums are often used to manage specific skin problems such as wrinkles, acne, dry skin, and dullness. They are designed to brighten, moisturize and provide a variety of benefits, depending on the types of serum you are looking for. Skin serums can come in a variety of forms, including gels and oils – some may even have a water-like consistency.
Because the serum is lighter and delivers active ingredients to the skin quickly, it is applied first, after cleansing the skin. But the serum also needs to be sealed to maximize its benefits, which is why a moisturizer or face cream comes next.
What are the benefits?
What does the serum do? Let's take a closer look at the key benefits of adding this product to your skin care routine.
Quickly penetrates the skin.

A serum has a lighter skin care formula than a moisturizer. The thinner viscosity makes it easier for the serum to be absorbed by your skin. This makes a facial serum an ideal first step in the layering process.

Soothes sensitive skin.

Serums, due to their lightweight formulations, are often best suited for those with oily or acne-prone skin.

Improves the appearance of fine lines and wrinkles.

Some facial serums contain ingredients like retinol that can help reduce the appearance of fine lines and wrinkles.

Protects your skin from free radicals and future damage.

Serums containing ingredients like vitamin C, vitamin E, ferulic acid, green tea, resveratrol, and astaxanthin help prevent oxidative damage from ultraviolet (UV) rays and pollution, which can lead to premature skin aging and wrinkles.

Has the potential to provide more visible results.

The higher concentration of active ingredients can provide more visible results, compared to other types of skin products.

Feels light on your skin.

Because they are quickly absorbed into the skin, facial serums are not heavy or greasy.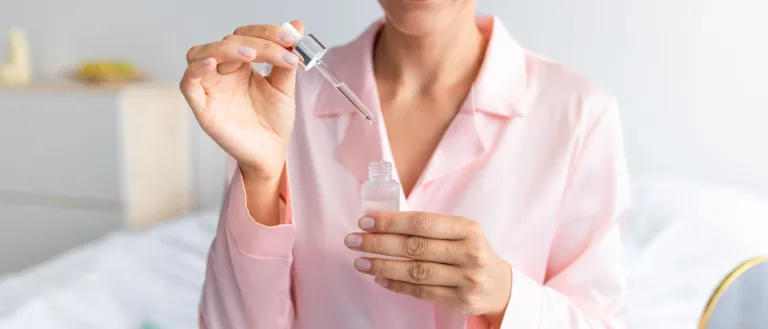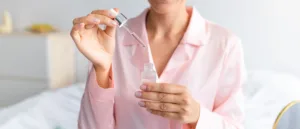 What are the types and ingredients of facial serum?
When it comes to choosing a skin serum, it's important to recognize that there are different types of serums, as well as specific ingredients to look for based on your goals.
In general, facial serums are divided into the following categories:
anti-aging serums

skin brightening serums

moisturizing serums

anti-free radical serums

serums for acne-prone and sensitive skin

repairing/texturizing serums
1- Anti-aging serums
Anti-aging regimens encourage skin renewal and collagen production. This type of serum often includes retinol.
2- Skin brightening serums
Skin brightening serums are often filled with antioxidants and pigment-fighting ingredients to improve skin tone.
Key ingredients may include vitamin C, glycolic acid, kojic acid, ferulic acid, or lactic acid, among others.
3- Moisturizing serums
Moisturizing serums contain hyaluronic acid, a molecule that physically binds water in the skin to give it a fresh, plump, younger look.
4- Anti-free radical serums
Antioxidants fight free radicals that can damage healthy skin.
To help prevent free radical damage to the skin, choose a serum that contains ingredients such as vitamins A, C, and E.
5- Serums for acne and sensitive skin
Acne serums often contain salicylic acid or similar plant derivatives.
Also look for niacinamide (a form of vitamin B3), which is a soothing, moisturizing, and anti-inflammatory ingredient to minimize irritation and soothe sensitive skin.
6- Serums for skin texture
To help improve the texture and overall appearance of your skin, we recommend using a glycolic acid-based serum.
Craving smoother skin? Strengthen and refine your pores with these targeted serums that help remove all the excess dirt and reshape your skin.
Anti-free radical and moisturizing serum:
Eau Thermale Avène A-Oxitive Antioxidant Defense Serum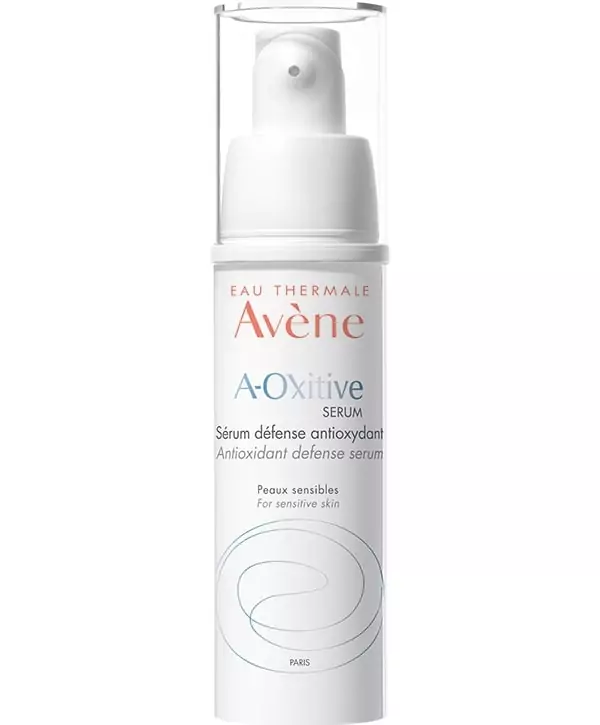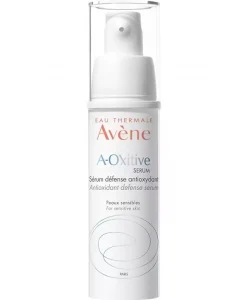 Serum for brown spots and wrinkles:
Ducray Melascreen Photo-Aging Global Serum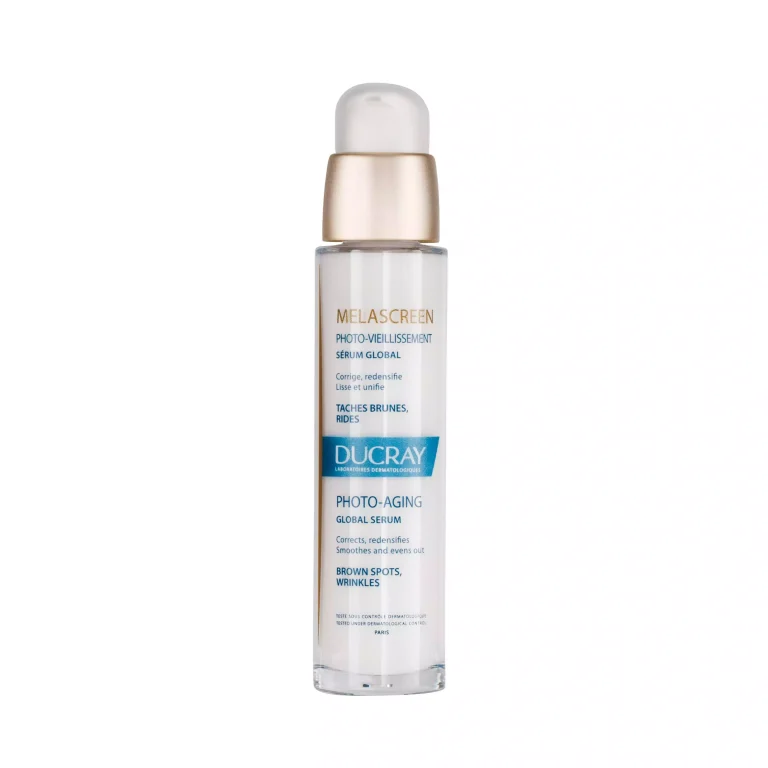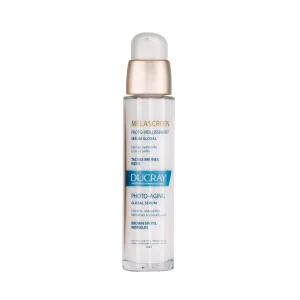 Serum for acne:
Ducray Keracnyl Serum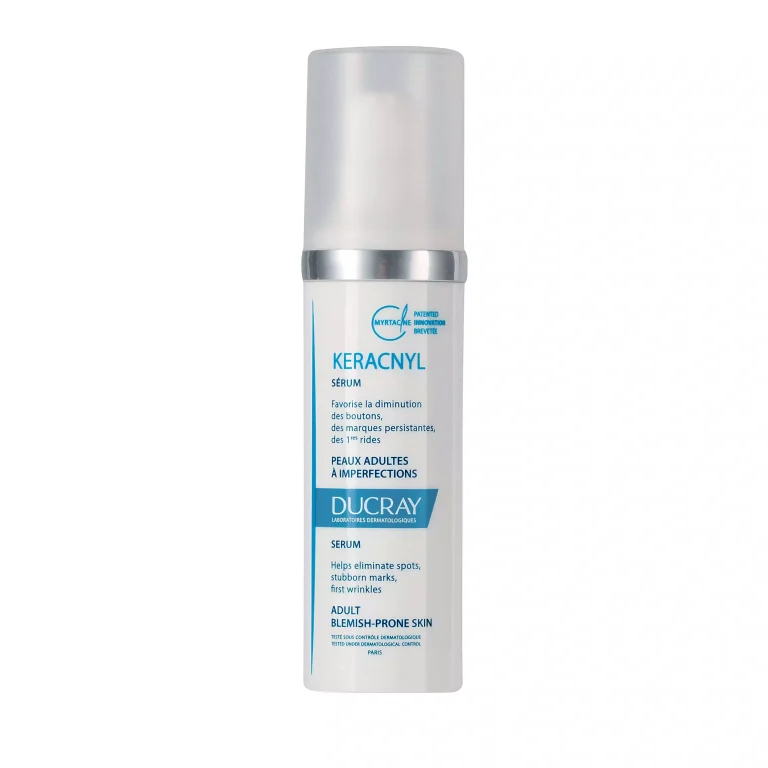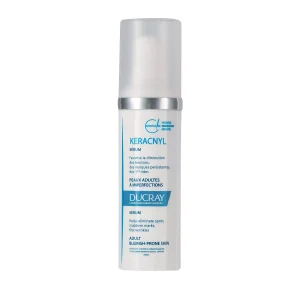 How to use a serum?
The best way to use a face serum is to use it as a base layer underneath your heavier products like moisturizer, sunscreen and makeup.
You can use a face serum once or twice a day after cleansing your skin. Think of it as the next step after cleansing.
How often you apply a serum to your skin varies according to your goals. We offer the following tips to help you determine when to apply a facial serum to your skin.
Anti-pigmentation and antioxidant serums are most effective when applied in the morning. This helps protect your skin from environmental aggressors and the production of free radicals produced by light, especially UV and high-energy visible light.

Anti-aging serums are often best applied at night. This allows the ingredients to work with your body's circadian rhythm to repair and renew the skin.

Moisturizing serums for drier skin can be applied twice a day to help your skin stay dewy and hydrated.
How to apply the serum? Face serum should be applied to the entire face and neck, as this area also needs to be moisturized. If you are using an eye serum, you will want to gently target the eye area.
Can you mix the serums? We recommend using no more than two facial serums per routine. Again, the strategy is to alternate skin care products. If you have several serums you like, use one or two in your morning routine and two different serums at night.
The bottom line
Facial serums are lightweight products that contain a high concentration of active ingredients. They absorb quickly into the skin, making them a great step after cleansing.
There are many types of serums, each with a unique purpose and ingredients. Some serums help brighten the skin or reduce blemishes, while others aim to boost hydration or fight the signs of aging.
Some serums work best in the morning, while others work best when applied at night. If you are unsure if a facial serum is right for you, or what type of serum to use for your skin, consult a dermatologist for more information.